Tag Archives:
Life-Size Figures
Sideshow Collectibles just opened up pre-orders for a live-size The Child figure, and it's pretty amazing! Click here for the pre-order page and full gallery!
Sideshow Collectibles has their life-size BB-8 figure up for pre-order. Click here to check it out!
Sideshow Collectibles snuck in a reveal of an amazing Life-Size BB-8 figure today. Thanks to JTA reader Corey for the alert!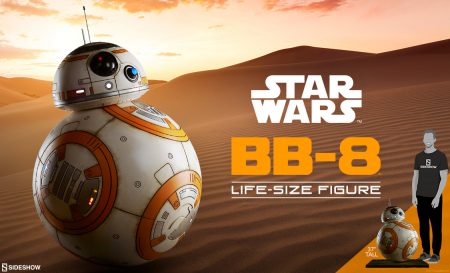 Sideshow Collectibles is not holding back on their Life-Size figure collection! In addition to the gigantic K-2SO figure on display, Sideshow announced the addition of a Life-Size Death Trooper. Their Life-Size collection is taking collecting action figures to a whole new level! Click here for the preview page! The pre-order for this is coming soon for those that (of course) want to add this to their collection!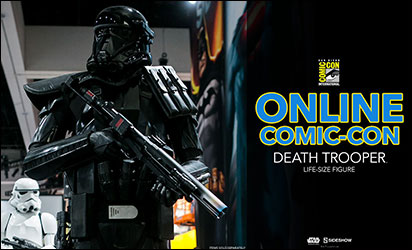 StarWars.com has an exclusive look at the newly revealed Life-Size K-2SO. This will be on display at SDCC this week, and will most surely be HUGE! Get the full story after the jump!
-Click HERE to return to the home page-