Tag Archives:
Leia Organa (Bespin Gown)
Welcome to another entry in our The Vintage Collection: The Ninety Six column. Hasbro recently committed to collectors that they will be "focusing" on characters in The Vintage Collection that fall under "The Ninety Six" banner. If you're new to this, it means that there needs a modern counterpart for every classic Kenner figure. Between 2020 and 2021, Hasbro's made an admirable effort by focusing on these characters. But there is more work to be done, and we'll figure out where we are step by step. Today we assess Leia Organa (Bespin Gown).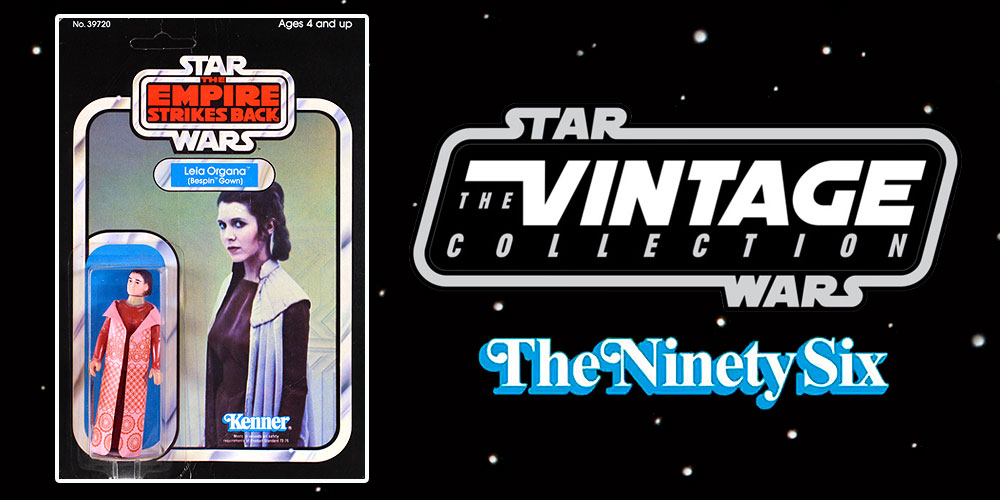 In 1984, new packaging for Star Wars figures was introduced for the European market. A cost containment initiative, the new packaging sported three languages of the Return Of The Jedi logo for a "one size fits all" approach. Although a "three-logo" design was created for The Power Of The Force line (as evidenced on some 'boxed' toys), it wasn't carried over to the basic figure line's card design. They continued to use the three Return Of The Jedi logos instead. Although the word "Trilogo" is found nowhere on the packaging, the term is universally adopted by all Star Wars collectors to describe this line of figures.
Today we revisit Princess Leia Organa (Bespin Gown). Princess Leia Organa (Bespin Gown)'s Trilogo card art features the same image from the first version of the original Kenner card art, but this time the background was changed to a gradient orange and white, perhaps to give a contrasting background to Leia's milky skin. The character's name also changed, as Kenner and related companies attempted to standardize the way they described Star Wars characters. The review's Collector Notes are updated with this information. See the full card art and additional notes by revisiting the 1980's STAR WARS Leia Organa (Bespin Gown) figure HERE.
Posted in
Research Droids Reviews News and Updates
Tags:

3.75-inch Action Figures, Battle Of Hoth, Bespin, Cloud City, Kenner, Leia Organa (Bespin Gown), Palitoy, Princess Leia Organa (Bespin Gown), Rebel Alliance, Return Of The Jedi, Star Wars Episode V: The Empire Strikes Back, The Empire Strikes Back, Trilogo
Leia Organa (Bespin Gown) • The Empire Strikes Back • 1980
We begin Series 3 of the vintage Kenner line with The Empire Strikes Back Leia Organa (Bespin Gown). Check out this beautiful action figure in our Research Droids Reviews today. Be sure to add your own experiences to the conversation! Reminisce your own childhood stories of this figure in our comments. Share your life-changing vintage Kenner adolescent experiences with us!
July may be the official start to a hot summer, but JTA is cooling things down as we look at the first wave of figures produced by Kenner for THE EMPIRE STRIKES BACK line. As such, we're excited to announce that July is "Some Like It Hoth" month in our vintage Kenner Research Droids Reviews. We will be focusing on Kenner's Series 3 group of figures all month long. We hope you'll bring your memories with you and add to the coversation in our comments.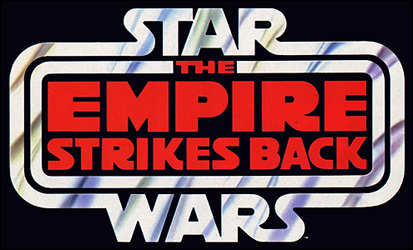 Posted in
Research Droids Reviews News and Updates
Tags:

Bespin Security Guard, Bossk (Bounty Hunter), FX-7 (Medical Droid), Han Solo (Hoth Outfit), IG-88 (Bounty Hunter), Imperial Stormtrooper (Hoth Battle Gear), Kenner, Lando Calrissian, Leia Organa (Bespin Gown), Luke Skywalker (Bespin Fatigues), Rebel Soldier (Hoth Battle Gear), Star Wars Episode V: The Empire Strikes Back, The Empire Strikes Back, Yoda
-Click HERE to return to the home page-