Tag Archives:
Leia Organa (Bespin Gown)
Leia Organa (Bespin Gown) • The Empire Strikes Back • 1980
We begin Series 3 of the vintage Kenner line with The Empire Strikes Back Leia Organa (Bespin Gown). Check out this beautiful action figure in our Research Droids Reviews today. Be sure to add your own experiences to the conversation! Reminisce your own childhood stories of this figure in our comments. Share your life-changing vintage Kenner adolescent experiences with us!
July may be the official start to a hot summer, but JTA is cooling things down as we look at the first wave of figures produced by Kenner for THE EMPIRE STRIKES BACK line. As such, we're excited to announce that July is "Some Like It Hoth" month in our vintage Kenner Research Droids Reviews. We will be focusing on Kenner's Series 3 group of figures all month long. We hope you'll bring your memories with you and add to the coversation in our comments.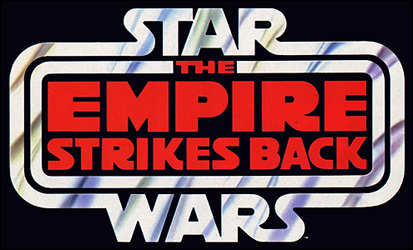 Posted in
Research Droids Reviews News and Updates
Tags:

Bespin Security Guard, Bossk (Bounty Hunter), FX-7 (Medical Droid), Han Solo (Hoth Outfit), IG-88 (Bounty Hunter), Imperial Stormtrooper (Hoth Battle Gear), Kenner, Lando Calrissian, Leia Organa (Bespin Gown), Luke Skywalker (Bespin Fatigues), Rebel Soldier (Hoth Battle Gear), Star Wars Episode V: The Empire Strikes Back, The Empire Strikes Back, Yoda