Tag Archives:
Lando (Disney+ Series)
You may have faint memories of Kathleen Kennedy announcing a Lando series several years ago (it was the event at which she also claimed the Kenobi series has been fully written, before the writer was fired and they rewrote the entire show from scratch). Then we heard literally nothing for ages…  and people were wondering if the series was just cancelled without ever acknowledging it. Then the person supposed to write the series gave an interview not too long ago and complained about how he had not heard from Lucasfilm in over a year and he wondered if he's too gay or black for Lucasfilm (it's the guy who wrote and directed the massive Haunted Mansion remake flop, so Lucasfilm ignoring him may have other reasons). Probably to spite him after these inane comments Lucasfilm announced literally on the next day or so that Lando has a new writing team: Donald Glover, who played Lando in Solo, and his brother Stephen.
And now Stephen said in a podcast yesterday that Lando is no longer intended to be a show, but a movie… and Variety later ran their own story with official confirmation from Lucasfilm –  to which I can only say… REALLY NOW? Click through for more!
It looks like the direction they are taking for the pseudo-Solo sequel will be a Lando event series titled, you guessed it…. Lando. 
This will be created by Justin Simien, but there was no word on whether or not we will see any of the stars from Solo reprising their respective roles.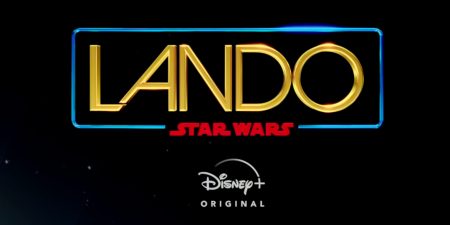 -Click HERE to return to the home page-