Tag Archives:
Kuiil
The latest wave of The Black Series [Phase IV] figures are hitting, and we are taking a close look at Kuiil. It's one of Hasbro's finest figures of the year. It's also the 6″ line's first Ugnaught figure. (more….)
Thank you for reading Research Droids Reviews: Season 12!
Check out our sneak peek on the brand new The Black Series [Phase IV] Kuiil 6″ figure. It's the 6″ line's first Ugnaught action figure, and Hasbro did a remarkable job on it. Check it out. The review is coming soon!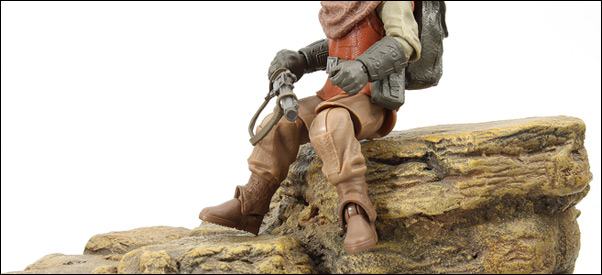 Instagram user anerdydad has posted three photos of yet to be officially revealed Mandalorian Black Series figures on his Instagram! We can expect official announcements very soon, most likely on any of the upcoming Mando Mondays. The revealed figures are Moff Gideon, who was kind of leaked by Hasbro through box art just a few days ago, Greef Karga and everyone's favorite Ugnaught Kuiil. Click through for the photos!
Check out these new character posters for The Mandalorian that was shared on the Star Wars official facebook. We can see The Mandalorian, Cara Dune, Greef Carga, IG-11 and Kuiil. We're getting so close and if you're not quite sold, we'll be doing reviews of each episode so you can check it out and those who watched can have a discussion. Disney+ begins streaming The Mandalorian on November 12th! Click each one to get a closer look.
-Click HERE to return to the home page-