Tag Archives:
IG-series Assassin Droid
The Vintage Collection IG-11 figure would be perfect if not for one major issue. Do you want to know what the issue is? (more….)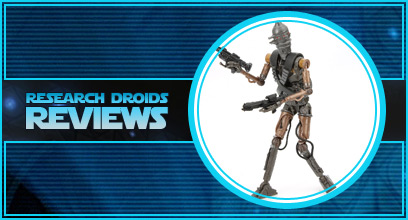 Up next for the Retro Collection Visual Guide updates is IG-11. Get the full Visual Guide by clicking below, and read our full review by clicking here.
The Retro Collection's third was is based on The Mandalorian. And it gives us our first 3.75-inch IG-11. How backward is that?. Check it out! (more….)
-Click HERE to return to the home page-