Tag Archives:
Hasbro Toy Shop. SDCC Exclusive
Rather bewilderingly, the Doctor Aphra SDCC set is still in-stock online. If you still haven't picked up this set, I personally recommend it – especially for the amazing droids (don't see too many of them around anymore). Check out our review of the set here!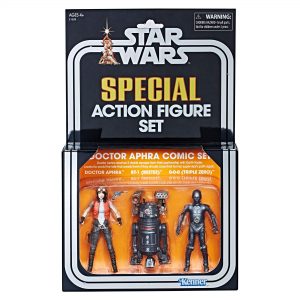 If you still need the Rey (Jedi Training)/Luke Skywalker (Jedi Master) SDCC exclusive it's currently in stock!
Somehow, someway, my orders from HasbroToyShop.com always come the very next day even though I choose the cheapest, standard shipping. Obviously, it's due to my proximity to them in Jonestown, PA, but I was also impressed with how well they actually packed them this time around. I typically NEVER get any packing materials in my shipments, but this time they came nicely packed. Be on the look out for yours soon!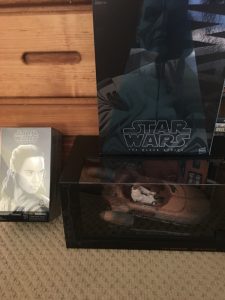 Check it out folks! The Black Series [Phase III] 6″ San Diego Comic Con exclusives have all been added back to Hasbro Toy Shop. They're not in stock yet, but keep checking back! Will they go up for order tonight too?
We have been forwarded some intel from a source of ours that the SDCC exclusives on Hasbro Toy Shop might be delayed until September. There is an UNVERIFIED rumor that Hasbro could be holding stock back for the HASCON event coming later this year. Stay tuned as we learn more.
UPDATE: This rumor is confirmed. Hasbro has contacted us and released this information to share with our audience: "Hope you're having a great weekend! We wanted to reach out to clarify that the availability date for the Hasbro Star Wars SDCC exclusives on Hasbro Toy Shop has changed to September."
-Click HERE to return to the home page-