Tag Archives:
Gentle Giant
Diamond Select Toys' booth once again offered a look at collectibles from various licensees, including a look at many new offerings from Gentle Giant. Click through for our full gallery!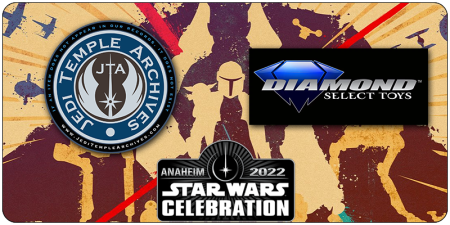 This post contains affiliate links. At no additional cost to you, JTA may receive a commission if you click and make a purchase.
Entertainment Earth has added pre-orders for several new Gentle Giant items. Click below for pre-order pages.
Note: you can get get 10% off and Free Shipping on All In-Stock Orders $25+?(US only) for a limited time and free shipping on select pre-order items totaling $79+!
Gentle Giant opened up pre-orders for 3 new items. Click through to check out Luke Skywalker (Milestone Statue), Count Dooku (Mini Bust), and First Order Stormtrooper (Legends in 3-Dimensions Bust). 
I hope they update the Dooku's head sculpt because it might be one of the worst they've done!
There were some announcements during the Star Wars Collectors panel, here companies such as Hot Toys, Kotobukiya or Diamond Select reveal their new products! Click through for a quick list of what was revealed!
Diamond Select Toys is about to finalize the purchase of several Gentle Giant assets. DST will take on all the existing licensed toylines, they will also take over manufacturing and distribution for most of Gentle Giant's lines. Gentle Giant's collector club will continue operations. You can read more details about the deal on the official Gentle Giant Ltd. website!
-Click HERE to return to the home page-