Tag Archives:
Garazeb "Zeb" Orrelios
After a massive push in the closing hours, the latest The Vintage Collection HasLab featuring The Ghost closed with 21,526 Backers. After reaching the threshold for the final tier at 17,000, the final 8 hours tacked on another 4,500+ backers. Congrats to all who secured this piece for your collection!
Backers of The Ghost can rest easy now that the third The Vintage Collection HasLab is fully funded, unlocking all tiers with just over 8 hours remaining. Now it remains to be seen as to how Hasbro plans to offer the final two Ghost crew members on the mural cards. 
There are still a few more hours to back if you are on the fence…
UPDATE: and the final number of backers is 21,526! Not as much as for the Razor Crest, which had about 6,600 more backers, making the Ghost the 2nd most successful Star Wars HasLab. However, the Ghost is more expensive so all in all the Ghost brought in almost $1 million more in total money than the Razor Crest.
Tonight's Visual Guide update features the first all-new figure from The Black Series [Phase IV]: Garazeb "Zeb" Orrelios. Click below to check out our full Visual Guide page, and make sure to also check out our full review.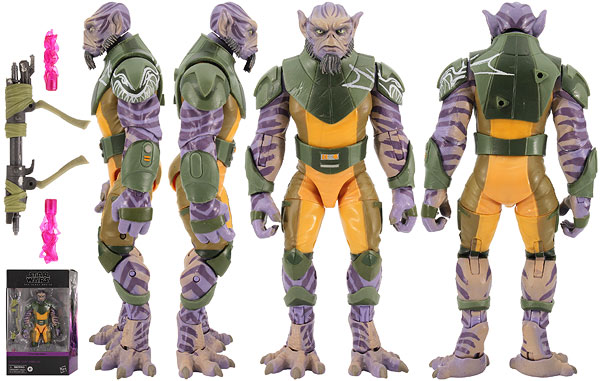 Let's look at the first ALL-NEW figure in The Black Series [Phase IV] line. Garazeb "Zeb" Orrelios was a long time coming, but the long wait was worth it. It's an excellent figure! (more….)
-Click HERE to return to the home page-