Tag Archives:
From 4-LOM To Zuckuss
We were devastated to learn that the greatest Star Wars collecting podcast ever has decided to close its doors. Our friends Criz B. from Jedi Business and Jake from From 4-LOM To Zuckuss are moving onto other projects. But their popular Toy Run Action Figure Podcast ending is a huge loss. See their announcement on Facebook. We wish you guys the best of luck and look forward to your future endeavors. Please always know your high-quality show was unparalleled.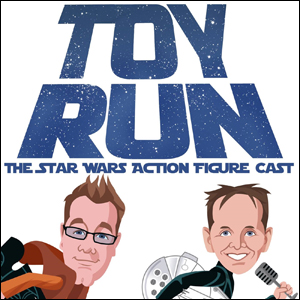 Check out Episode #81 of the Toy Run: The Star Wars Action FIgure Cast where I was invited by my friends Criz Bee (of JediBusiness.com) and Jake Stevens (4lomkuss.com) to talk about the Hasbro roundtable discussion about The Vintage Collection from NYCC in addition to many other things, like Steve Evans, Design Director for Hasbro, for example.
-Click HERE to return to the home page-