Tag Archives:
flametrooper
Tonight we're adding the six-inch Gaming Greats Flametrooper (GG03) from Jedi: Fallen Order to our Visual Guides. Click below to check out the full guide page. You can also read our full review of this figure right here.
The Black Series 6″ Flametrooper is awesome. All you'll think of is Ralph McQuarrie. Check it out!. (more….)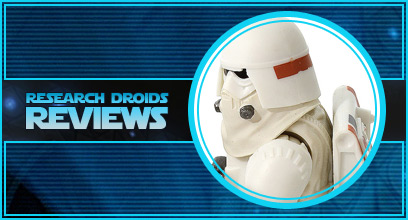 If you're still in need of this First Order Flametrooper to complete your TLJ line-up, it is only $7 on Amazon right now. Not too terrible for a trooper that can hold his weapon with both hands, although having joints would be much better!
-Click HERE to return to the home page-