Tag Archives:
FanthaTracks.com
The team over at Fanthatracks has posted pictures and information with their May the 4th Hasbro reveals of The Black Series ARC Trooper Fives. This was not revealed during today's livestream but is also due to go up for pre-order tomorrow. Click through for more images and details. 
Update: This looks to be a Walmart exclusive, available for pre-order May 4th at 10 AM Eastern
Our friends over at Fanthatracks are giving away a Sail Barge. While you can enter from anywhere in the world, they will only ship to a UK address. Click through for full details (and restrictions).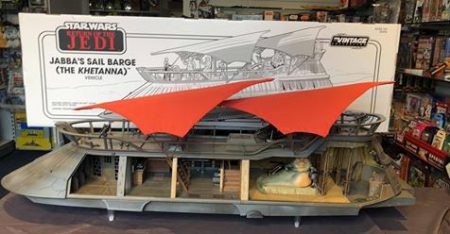 If you haven't checked out the brand new site Fantha Tracks, make sure to stop by and have a look! Started by good friends Mark Newbold, Brian Cameron, and Matt Booker, formerly of Jedi News, they look to bring general Star Wars news to all fans. Click through to check out their official launch press release…
-Click HERE to return to the home page-