Tag Archives:
Emperor Papatine
After the recent article about Star Wars trending on Google, I thought it might be fun to take a closer look at how various Star Wars characters are trending on Google, both old and new. The results may make some people happy, others not so much, some of the results are certainly surprising! Some spoilers: Russia loves Kylo Ren! Japan loves droids! And Jar Jar Binks is trending more on Google than Finn, Poe or Rose, even in 2019. How is any of that possible? Click through for a few comparisons between Star Wars Characters!
Posted in
General News
Tags:

Ahsoka Tano, BB-8, Boba Fett, C-3PO, Count Dooku, Emperor Papatine, Finn, Kylo Ren, Luke Skywalker, Mon Mothma, Obi-Wan Kenobi, Qui-Gon Jinn, R2-D2, Rey, Rose Tico, Supreme Leader Snoke
Holy cow! What is with all of the activity at Amazon today? Who knows how long this will last? Now, the Force Link Emperor Palpatine single-carded figure is available for less than $10. This FIGURE has gone for over $100 on eBay recently. Special thanks to JTA reader Craig F. for the alert!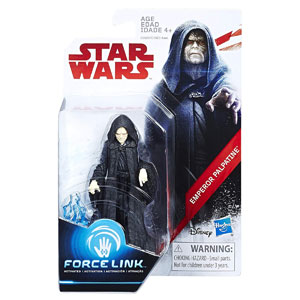 -Click HERE to return to the home page-