Tag Archives:
Elite Series Die-Cast
Well, he isn't officially listed on the site, but JTA reader and friend Charlie went to great lengths to obtain this link through customer service. So, here is the Elite Series Chewbacca with Porgs page to order. Actually a great figure! Thanks Charlie for the hours of work! lol
If you're a fan of the Disney Elite Die Cast or need some black series or other Hasbro products, ShopDisney.com (the new DisneyStore makeover) is having a 20% off sale until Sunday. Use promo code SAVE20 to get 20% off of $75, you can also use SHIPMAGIC for free shipping on orders over $75. It's always nice to be able to save some money, especially when we get overloaded on new releases!
Disneystore.com has a promotion going on where you can save 20% on your order of $75 or more. The great part is that they carry everything from The Black Series Centerpieces and Speeders to 3.75″ 5POA and the new Elite Die-Cast figures. You can save a good amount by using promo code: SAVE20 and on top of that you can get free shipping on orders of $75 or more with promo code: SHIPMAGIC. It's always great that they let you combine promo codes.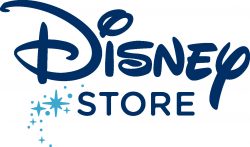 Check out the new Elite Praetorian Guard and the First Order Judicial 6″ Elite Die-Cast figures coming out from Disney that made their way to Instagram. This is the first I've seen the name First Order Judicial (heck, it's blurry so I may even have that wrong) and the Elite Praetorian Guard actually looks much better than I originally expected. I hope the Black Series ones look even better! What do you think? Special thanks to JTA reader Al for the heads up!
Disneystore.com has a extra 40% off sale going on. By entering promo BONUS40, you can save an extra 40% off already low prices on tons of Star Wars apparel. The promo code won't work on the figures on sale, but they're still very low priced. The Elite Die-Cast for $5.99 or the Premium Elite Series for $7.99. You can also snag free shipping on orders over $50 with promo code SHIPNOW!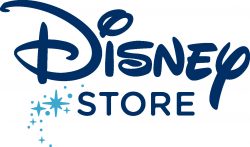 Disney snuck this one in under the radar. This is a new Elite Series Die-cast 6″ six figure gift set that was limited to 500 pieces only. Unfortunately, the only new figure in there is the Scarif Stormtrooper which I think looks great. Hopefully, this figure makes it to retail in its own packaging along with the Premium Elites released at D23 later on this year. Thanks to JTA reader and friend Charlie for the find!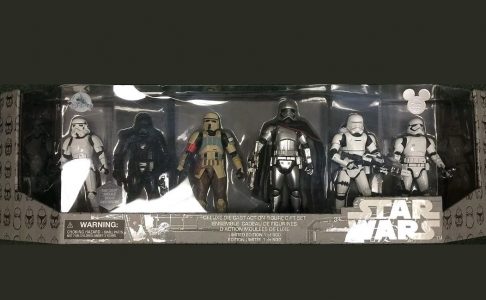 This is the sale you've been waiting for! 70% OFF! Now is the best time to buy Premium Elite or Die-Cast figures.! DisneyStore.com is having a 70% off sale. That means most 12″ Premium Elite figures are only $6.99!and Elite Die-Cast figures are only $4! Make sure to use promo code: EXTRA30 for 30% off and SHIP50 for free shipping on orders over $50. The Premium Elite figures for $7? THAT is a steal so get them while you can, this sale is only for the next Six Hours!
-Click HERE to return to the home page-