Tag Archives:
Doctor Aphra Comic Set
Rather bewilderingly, the Doctor Aphra SDCC set is still in-stock online. If you still haven't picked up this set, I personally recommend it – especially for the amazing droids (don't see too many of them around anymore). Check out our review of the set here!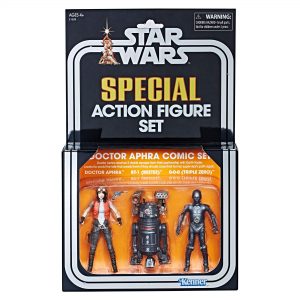 Are you looking to secure just a couple of figures from the Doctor Aphra Comics Set? Then you're in luck. eBay seller tunghori has them listed individually!
If you missed out on the Doctor Aphra Comic Set at Hasbro Toy Shop today, you still have a chance to pay a "reasonable" price for it on eBay. There are sellers that have it for just a little over MSRP and some have a FREE shipping option. If you consider you didn't need to buy a plane ticket or convention admission to get it, then this is a steal! 3.75″ for the win forever!
If you're interested, Hasbro SDCC exclusive items canbe pre-ordered at Robot Kingdom.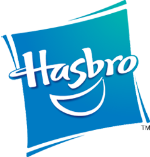 -Click HERE to return to the home page-