Tag Archives:
Diamond Select Toys
Look at all of those cool accessories with the Diamond Select Toys Darth Maul figure! But how is the figure? (more….)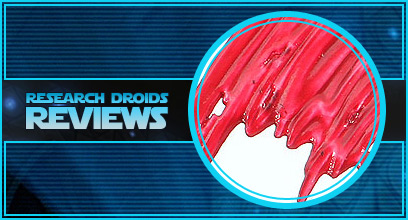 Isn't the last thing the Star Wars collecting community needs is another scale of action figures? Diamond Select Toys seems to feel otherwise, and there is a new super-articulated 7:version of Boba Fett out there now! (more….)
Now this is a very weird find. A photo of a super articulated Return of the Jedi Boba Fett action figure made by Diamond Select Toys has appeared online. The figure was found at a Disney Park / Hotel. It is not a fake as far as I can tell. The figure seems to be in the 6 inch / 7 inch scale (difficult to tell without a reference for size, but DST usually makes 7 inch figures), comes with two extra hands and some effects pieces for the blaster and jetpack. Click through for more!
Rebelscum conducted an interview with the president of Diamond Select Toys, Chuck Terceira, last week which flew under the radar somewhat. But that interview has a few statements regarding Star Wars collectible sales that should be of interest to all Star Wars collectors. So click through for highlights from the interview!
There were some announcements during the Star Wars Collectors panel, here companies such as Hot Toys, Kotobukiya or Diamond Select reveal their new products! Click through for a quick list of what was revealed!
What would Star Wars be without the space ships? The iconic Millennium Falcon, Star Destroyer, X-Wing, TIE-Fighter and of course the Death Star are all instantly recognizable and have become pop culture icons.
But what if you want to collect Star Wars space ships? Well, there are of course various Hasbro toys that focus on playability and are neither accurately proportioned nor collectibles in the true sense, and Hasbro mostly focuses on the smaller ships. Then there are the Hot Wheels ships, but these are tiny. There are also various model kits, but model kits are a niche and not everyone has the patience or skill to put together a kit and paint it. Both Bandai and Revell offer model kits, there are also various "snaptite" kits that are very, very easy to assemble and even come with some electronics and some pre-painted parts. But still, these are very, very basic and come with very little paint. And they are still model kits. So I think we may have some untapped potential here! Click through for some thoughts about a Star Wars space ship / vehicle toyline!
Diamond Select Toys is about to finalize the purchase of several Gentle Giant assets. DST will take on all the existing licensed toylines, they will also take over manufacturing and distribution for most of Gentle Giant's lines. Gentle Giant's collector club will continue operations. You can read more details about the deal on the official Gentle Giant Ltd. website!
-Click HERE to return to the home page-