Tag Archives:
Del Rey
Del Rey announced today the first book from Star Wars Visions. Star Wars Visions: Ronin will arrive October 12. 
This year, Star Wars Visions will bring all-new, creative takes on Star Wars from the world's best anime creators. Coming Oct 12th, an original novel inspired by one of those animated tales. A Star Wars book quite unlike any before it. RONIN By Emma Mieko Candon. We're excited to share more news about the story in the future!
Want to know the when's and where's of everything Star Wars publishing for Celebration Chicago? Del Rey has released their full schedule of events.  If you are packing in books to get signed, this is the information you seek!
With a full cast narrating this new audio production, this could harken back to the old Audio Drama's from the '80s. Full details by the official Del Rey page:
Star Wars Dooku: Jedi Lost, our first audio original production. Written by Cavan Scott, it follows the tale of Sith Apprentice, Asajj Ventress as she takes on a mission to uncover the secrets of her master Count Dooku.
Narrated by Marc Thompson with other vocal performances by a full cast, the recording promises to deliver an epic exploration of a new chapter in Dooku's story.
It is an audio-only project (for now), but if you've never stepped into a Star Wars audiobook, this is a great place to start.
Preorder on audio platforms will be up soon, the audio is on sale April 30th, in just 1 month.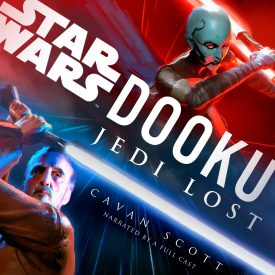 Del Rey revealed the final cover for the upcoming Master & Apprentice novel at their NYCC panel. Click below for a full look. Click here to pre-order. Master & Apprentice is due out next April. 
If you haven't had a chance to stop by and read the exclusive excerpt from Last Shot, make sure to check out StarWars.com. Last Shot is due out April 17. Click here to pre-order.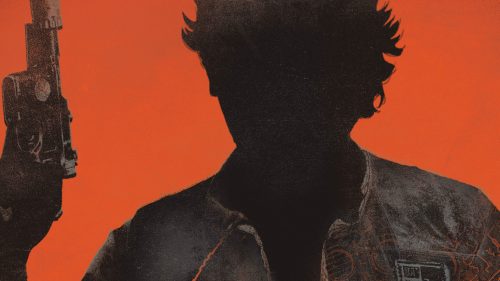 I rarely ever read Star Wars novels and even I'm excited about Star Wars: From a Certain Point of View. The latest release from Del Rey will hit shelves October 3rd. The book is made up of forty short stories that reimagines a moment from the original film through the eyes of various background and supporting characters.  For example, Paul Dini wrote a story titled "Added Muscle" which focuses on Boba Fett. To make things even more enticing, Jon Hamm(!) will portray Boba Fett in the audio book version. USA Today has an exclusive excerpt from Dini's story, check it out! You can pre-order From a Certain Point of View right here .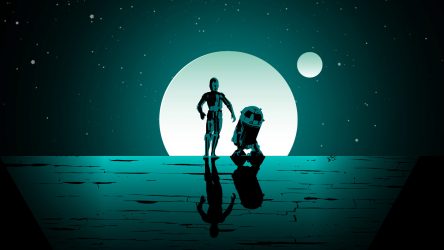 -Click HERE to return to the home page-