Tag Archives:
Death Watch Mandalorian
Our next Visual Guide update takes a look at the Death Watch Mandalorian (VC219) from The Vintage Collection. Click below for our complete Visual Guide. You can also check out our review of this figure in our review database.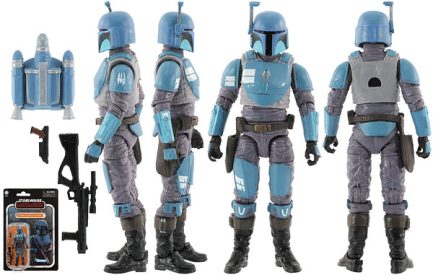 There was a flurry of activity because of this year's Star Wars Celebration as we reviewed the latest wave of The Vintage Collection, so here is your chance to catch up if you missed any of our RDRs. Check out Ahsoka Tano (Corvus), Clone Trooper (501st Legion), Death Watch Mandalorian, Fennec Shand, and Yoda.
Posted in
Research Droids Reviews News and Updates
Tags:

3.75-inch Super-Articulated, 501st Legion Trooper, Ahsoka Tano (Corvus), Clone Trooper (501st Legion), Clone Trooper (Phase II), Death Watch Mandalorian, Fennec Shand, Grand Army Of The Republic, Hasbro, Kenner, Phase II Clone Trooper, The Book Of Boba Fett, The Clone Wars, The Empire Strikes Back, The Mandalorian, The Vintage Collection, Vader's Fist, Yoda
The Vintage Collection Death Watch Mandalorian figure is another fantastic release for the line. See why. (more….)
Another impressive release is Hasbro's new The Black Series [Phase IV] Death Watch Mandalorian (TM21) figure. (more….)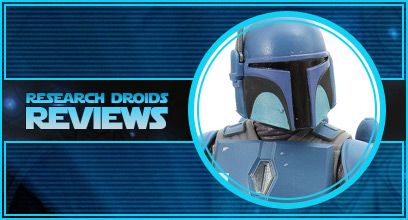 Hasbro has revealed the front and back of the TVC Death Watch Mandalorian. This release will be VC219.
This post contains affiliate links. At no additional cost to you, JTA may receive a commission if you click and make a purchase.
Pre-orders are now open for the latest The Vintage Collection releases. Click below for pre-order pages…
click images below for Entertainment Earth links
This week's Bring Home The Bounty campaign has revealed two new The Vintage Collection figures, and one new The Black Series figure.  Click below to check them out. Pre-orders for The TVC figures start tomorrow at 1 PM Eastern. Click here for all of today's reveals.
The Vintage Collection
Ahsoka Tano (Corvus)
Death Watch Mandalorian
The Black Series
-Click HERE to return to the home page-