Tag Archives:
Darth Nihilus
The GameStop exclusive The Black Series [Phase III] 6″ Darth Nihilus is clever reuse of the original 6″ Darth Maul figure. See what they did to make it Darth Nihilus. (more….)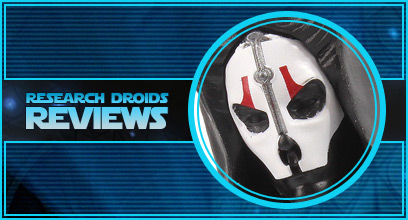 This post contains affiliate links. At no additional cost to you, JTA may receive a commission if you click and make a purchase.
You can pre-order Darth Nihilus in GamStop's Gaming Greats collection, arriving in October.
A new GameStop exclusive The Black Series [Phase III] Gaming Greats figure has been rumored on Instagram: Darth Nihilus!
If you were fortunate enough to collect when The Legacy Collection launched, you were aware of some awesome products Hasbro reissued. They were so good that we bought them a second time. The Sith Legacy Evolutions set was one of these reissues. Find out more in our Research Droids Reviews today. Be sure to leave your own thoughts in our comments section, vote in the poll or even leave comments about it on our Facebook page. Click the banner below for the direct link to the review! As always, you can also send your own personal review requests via email if you'd like to see something that we didn't cover yet.
-Click HERE to return to the home page-