Tag Archives:
darksaber
With our continuing look at The Black Series [Phase IV] Visual Guides, we are adding Koska Reeves  (TM12). Click below for the complete Visual Guide. Click here to check out our review.
Let's check out another character from The Mandalorian Disney+ series. Koska Reeves enters the 6-inch line. It's not perfect. (more….)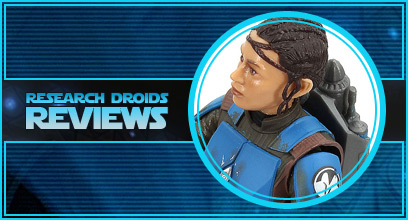 It's the final Mando Monday and Hasbro has a couple new reveals today. Take a look! These will be up for preorder on Hasbropulse at 4pm EST today.
Force FX Darksaber – $250
Boba Fett Helmet – $119
-Click HERE to return to the home page-