Tag Archives:
Commander Colt
If you missed the pre-order window the first time, the Walmart exclusive The Vintage Collection Commander Colt is back up for pre-order.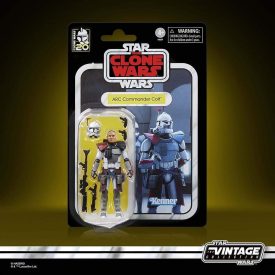 This week's Bring Home the Galaxy campaign reveals several new The Vintage Collection figures. Boba Fett (Target Exclusive, $20.99) is now featured in Vintage Kenner colors, and the Clone Wars 20th Anniversary adds ARC Commander Colt (Walmart Exclusive, $16.99). Pre-orders are set to go live tomorrow at 1 PM Eastern. Head over to GamesRadar for the full ARC Commander Colt reveal. Check out the other spotlighted reveals over at the Bring Home the Galaxy page.
The Commander Colt link will go live once the pre-order goes live.
-Click HERE to return to the home page-