Tag Archives:
CC-7567
You have to wonder what happens during the Hasbro Star Wars planning meetings when you see a debacle of a figure like Captain Rex make the cut for a repack. This figure should have never been re-released. Ever. And how long will Hasbro play dumb about that cancelled phase I Captain Rex figure from 2013? It's egregious at this point. Just release that dang thing already, Hasbro! (more….)
Our last update from The Black Series [Phase III] wave 15 is Clone Captain Rex (59). Click below to check out our full Visual Guide. Be sure to stop by and check out our full review too!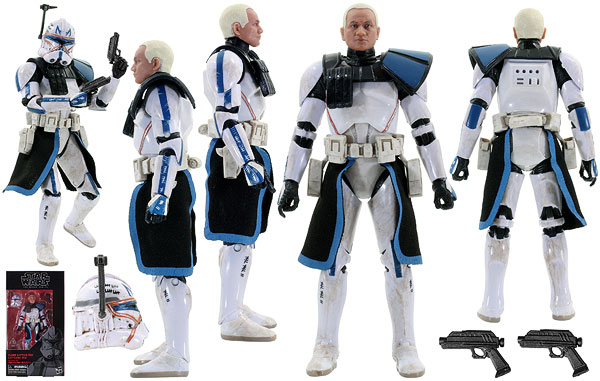 Check out how awesome Clone Captain Rex looks with new "photorealistic" deco in our Research Droids Reviews today! Be sure to leave your thoughts in our comments section, vote in the poll or even comment about it on our Facebook page. Click the banner below for the direct link to the review! As always, you can also send your review requests via email if you'd like to see something that we didn't cover yet.

Haha! Look what the HASCON exclusive Clone Captain Rex is going for on eBay now!
According to a Hasbro.com product page, the HASCON exclusive Clone Captain Rex will go up for sale on September 20, 2017. Special thanks to friend Steve U. for the alert!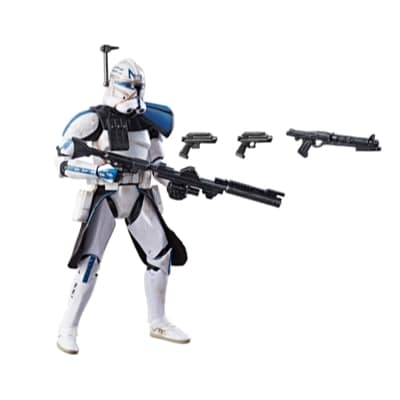 UPDATE: HasbroToyShop.com also have a product page with the same information.
Well this was expected. Look at what the HASCON exclusive Clone Captain Rex is going for on eBay. If you were fortunate and first in line you could grab four per badge. Then after 15 minutes they reduced it to two per event. All badges were marked to prevent a double dipping. It is expected that there will be a limited supply of remaining figures available at Hasbro Toy Shop for non-attendees.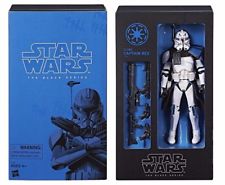 The Hasbro Pulse reveals that Captain Rex will indeed have exclusive packaging and retail for $24.99. Check out the complete article HERE.
Star Wars: The Black Series 6-Inch Clone Captain REX Figure ($24.99 USD): Featuring customized armor decos with distinctive blue markings inspired by the Star Wars: The Clone Wars series, this collector grade figure includes 28 points of articulation, four blasters, premium packaging, and a removable helmet revealing this fan-favorite character's incredibly sculpted face. This item will be an early release with exclusive packaging and accessories!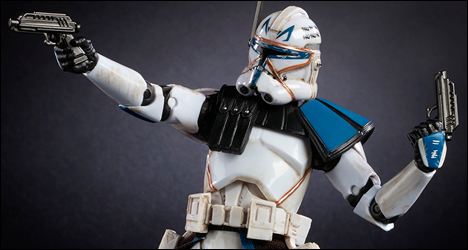 -Click HERE to return to the home page-