Tag Archives:
case assortments
Hasbro, I'm excited about the Galaxy Of Adventures line and love the products you're producing for it, but what are you trying to kill it with the terrible case assortment ratios? I mean, I don't have a Master's degree in business or anything, but the case assortments you put together for the first three waves of the line will undoubtedly contribute to its death. Now, I don't believe you really want the line to fail, but you're showing otherwise by this retail-killing collector-infuriating case ratios. (more….)
When The Vintage Collection made its debut in August 2010 (the figures were found as early as June at some retail locations), Hasbro continued themed waves for the line, something that they started with The Saga Collection in December 2005. It impressed collectors that they managed this technique so well for so long. We imagine it was an arduous task and effort to release basic figures in this manner, but it helped keep things very organized in more ways than one. There were always a couple of exceptional figures here and there that Hasbro included in these waves that didn't entirely fit the theme, but mostly these waves were sourced all from one Star Wars film or theme. (more….)
We have an anonymous writer (i.e., NOT me) who gives his thoughts on Hasbro's case assortments: what's wrong, what's right and what needs to change. This guy has years of experience in the selling industry and knows his stuff. (more….)
The awesome Vintage Collection is just around the corner, and with it comes the prospect of new figures, the re-release of some we haven't seen in quite some time, and a few we've seen pretty recently… To go along with Paul's article, I wanted to offer up some additional thoughts. There is one thing in particular that will be essential in making sure we get through one wave to the next: case assortments.
What makes a good wave? Click through for some examples and be sure to leave your comments.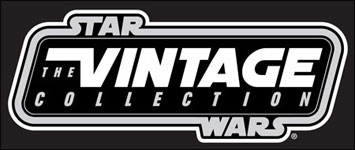 Full Story
-Click HERE to return to the home page-