Next up for our The Black Series [Phase III] Visual Guide updates is Cal Kestis (93) from the new Star Wars Jedi: Fallen Order video game. Click below to access our full Visual Guide for this figure, and also stop over in our review database and read our full review.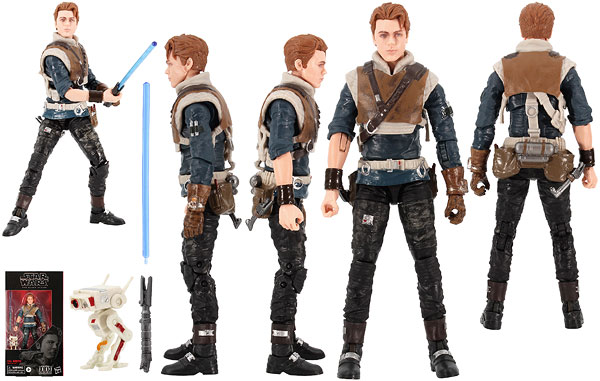 While Disney has everything under embargo and Hasbro roll their eyes 360 degrees all day long, the rest of the world doesn't care one bit about Disney's confused Triple Force Friday strategy. Stores in North America ignore street dates (someone was able to buy the Mandalorian figure just very recently), things leak left and right on Instagram and Facebook… and now the first YouTube videos of the Triple Force Friday Black Series figures are released. YouTuber "Vern's Hobbies" bought the figures from Hasbro's great retail partner Walmart in Canada! "Vern's Hobbies" has already unboxed and reviewed The Mandalorian, Cal Kestis and the Offworld Jawa, chances are the rest of the TFF figures will follow shortly, so maybe you follow his channel for updates, if you want to see videos of the figures.
Go to the channel, to see the videos! Thanks to Ondrej M for the alert!