Tag Archives:
Cad Bane
The Black Series [Phase IV] 6″ Cad Bane figure from The Clone Wars is excellent. There is an exclusive version too! (more….)
So much for the parameters in place to prevent bots from ordering. The Cad Bane with Todo 360 sold out in minutes before most people even logged onto the site. I hope more are on the horizon. Hasbro, produce enough of these things so it no longer benefits the aftermarket. Collecting has always had scalpers, but never like this.
In Demand Toys has revealed a new TBS 6-inch exclusive: Cad Bane & Toda 360, featured in the new Phase IV packaging. Click here for their pre-order page (currently sold out) for additional photos and info. Thanks to all those that wrote in with the news!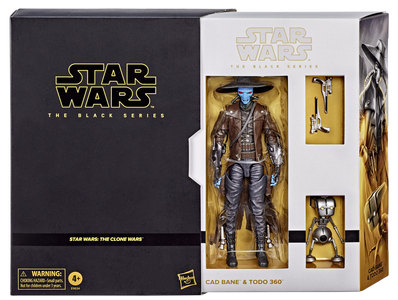 -Click HERE to return to the home page-