Tag Archives:
Bubblegate
Has "Bubblegate" returned? The evidence provided by longtime JTA reader Craig P. points to "yes," but hopefully, it's just a bad sample. The bubble of his The Vintage Collection Reva (Third Sister) figure came clean off the card. (more….)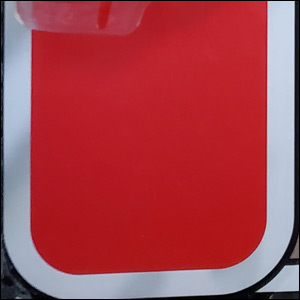 Well this is devastating (but in all honesty NOT shocking, sadly). We're getting MULTIPLE reports that "Bubblegate" is back in a fast and furious way. With so many wonderful store reports coming in with collectors finding wave 2 of The Vintage Collection, just as many are writing in to let us know that the figures' bubbles are coming clean off the card backs with little effort at all. Hasbro claimed to have fixed this problem going forward. They even removed the Scotch tape after updating their heat-sealing protocols. Now the same horrific nightmare is happening once again. TVC has NO chance with all of these uphill battles. Special thanks to JTA reader vikingrobot for the report and images and so many others writing in with these very upsetting developments.
Yikes. Our stomachs sank a like a brick after learning and seeing this news. Could Bubblegate be making a return along with The Vintage Collection? We have obtained an exclusive image of the TVC First Order Stormtrooper that has CLEAR EVIDENCE of the bubble separating from the card. There is even tape keeping the bubble onto the card in case the bubble frees itself completely. Hasbro, please deal with this issue as soon as possible! Hopefully, they're already aware and have already taken measures to resolve future production.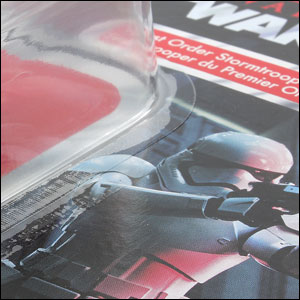 -Click HERE to return to the home page-