Tag Archives:
Boba Fett (Tatooine)
Our next The Vintage Collection Visual Guide update is the Deluxe Boba Fett (Tatooine). Click below for all the details! Click here to check out our review.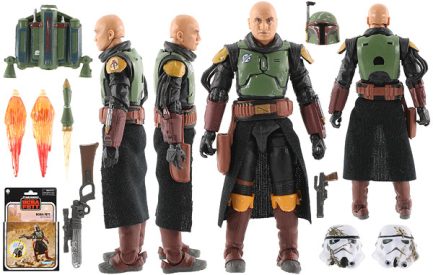 JTA reader wmonday1 sent us images of The Vintage Collection Boba Fett (Tatooine) deluxe figure. And if this is a sign of things to come with the "blind packaging," we're all headed for heartache. Click the image below to see what he received in full.
The Boba Fett (Tatooine) figure is nice but ridiculously expensive. Hasbro should feel shame. The Star Wars tax has to end. Are you adding this overpriced The Vintage Collection figure to your collection?. (more….)
-Click HERE to return to the home page-