Tag Archives:
Billy Dee Williams
Ever since Billy Dee Williams was announced as a cast member for Episode IX fans were concerned in what shape Williams would be for the movie, considering his health and age. Well, it seems Billy Dee is in great shape, he has a personal trainer who works with him and Billy Dee Williams posted a short video on his Twitter feed earlier today where you can see him working out and boxing. So whatever Lando will do in Episode IX, he won't just have to sit or lean against a wall. Maybe he can punch some sense into Kylo Ren? Go to Twitter to see the short clip!
Filming officially begins August 1st for Episode IX, and casting details have been revealed. It looks like we will be getting Carrie Fisher after all, along with Mark Hamill and Billy Dee Williams. Get the full details over at StarWars.com!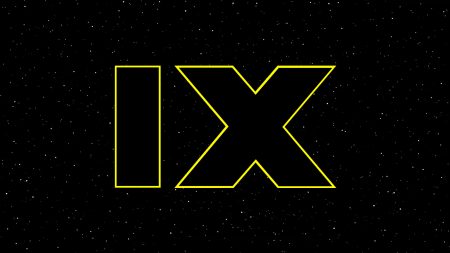 Hollywood Reporter (as well as several other entertainment websites) has just released an article which officially confirms that Billy Dee Williams will reprise his role as Lando Calrissian in Episode IX. Rumors were spreading a few days ago already, when Billy Dee had to cancel a convention appearence due to a scheduling conflict. Now that it is official, what do you want Lando to do in IX? Do you think he will have a somewhat larger role? Are you happy and excited a beloved Original Trilogy character finally gets an appearance in the Sequel Trilogy? This is something fans have been asking for since The Force Awakens.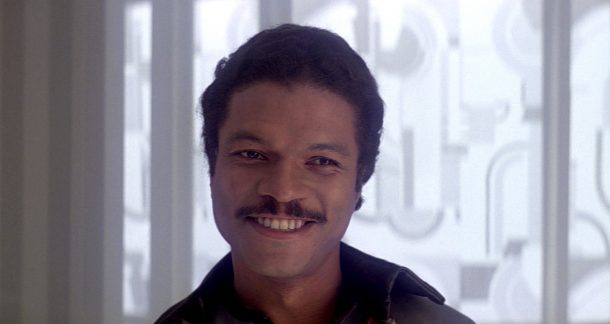 The Saskatchewan Entertainment Expo made the most curious announcement on their Facebook page. Billy Dee Williams was supposed to be a guest this year. But his appearance has been canceled due to a "film schedule conflict". Hmmmm. What can that possibly mean?
Check out the Facebook page with the announcement.
And then discuss whether or not you're excited for Lando in Episode IX! Will he kamikaze the Falcon with Nien Nunb and Chewbacca as his co-pilots and 3PO and R2 in the back into Starkiller Base 2.0 or will he do what any sensible person would do, and put Kylo Ren across his knee for being a very naughty boy and killing Han for the entire duration of the movie?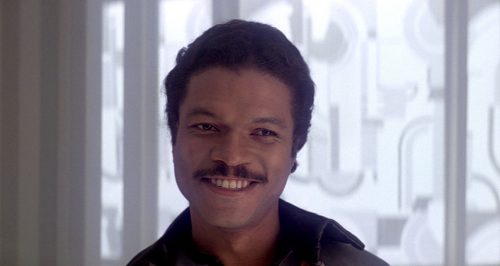 -Click HERE to return to the home page-