Tag Archives:
Beskar
The Mandalorian (VC181) is our next The Vintage Collection Visual Guide update! Click below to check out the full beskar version of the character, and make sure to also check out our full review.
Want to see your action figure photography represented in this Visual Guide? Click here for details and send us your submissions!
Not everyone is into repainted action figures, but The Black Series "Credit Collection" is a sub-line too gorgeous to pass up. Hasbro released The Mandalorian (in Beskar armor) is an Amazon exclusive. But why didn't they call this one Din Djarin? Is yours arriving soon? (more….)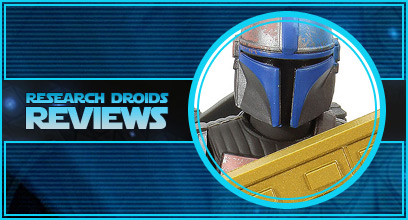 Hello Toy Runners! This week I got the last of my preorders in the mail. I ended up with a case of Purge troopers, and 2 of each of the Ahsoka wave. It was a pretty great week. Along with those, I received an order of in-galaxy currency to add to my collection of various Star Wars monies. I don't have the kind of cash flow it takes to collect high end prop replicas of sabers and blasters, but metal money is a relatively inexpensive way to get into the prop side of Star Wars collecting. Check out my additions by clicking here…
The Vintage Collection's The Mandalorian [Beskar Armor] figure is another delightful release in the lineup. It's not perfect, but you're probably not going to care. Will you find this figure in a reasonable amount of time? And are you happy about all of these releases based on The Mandalorian? (more….)
With the new The Mandalorian Season Two trailer dropping today, it seems like perfect timing to add The Mandalorian (TM01) to our The Black Series [Phase IV] Visual Guide. Click below four our full guide page, and make sure to also check out our full review right here!
Let's return to the first wave of The Black Series [Phase IV] line! Next up is The Mandalorian wearing Beskar armor! But it's not vac-metalized!. (more….)
-Click HERE to return to the home page-