Tag Archives:
BB-8 2-In-1 Mega Playset
Stop by and pick up the BB-8 2-In-1 Mega Playset at Entertainment Earth for just $49.99. Get your order over $79 and get free shipping.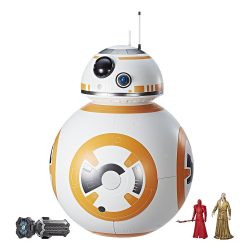 And speaking of BB-8, if you missed our Facebook alert hours ago, the BB-8 2 In 1 Mega Playset is only $49.99 on Amazon. I particularly find this a shame. This playset was actually a lot of fun. It's totally worth $50. Grab it!
Unbelievable! Reports are pouring in from toy runners that the BB-8 Mega Playset has been marked down as low as $30 at some Walmart stores. We are getting plenty of reports that it is also found for $45. Special thansk to JTA readers Allen P. and vikingrobot and others for the reports and images. This item is still over $100 on Walmart.com. What ashame. This is a fantastic playset. It should have performed better. Perhaps get rid of the droid-shaped gimmick next time.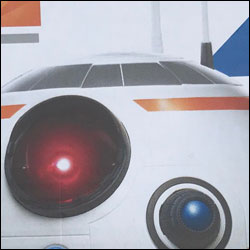 What a deal! Hopefully, you took advantage of our alert earlier today. I also took advantage of the wonderful TARGET Cartwheel Deal today to reduce the BB-8 2-In-1 Mega Playset for a mere $69.99. If you need to understand better why this is such a deal, please check out our take on it in our Research Droids Reviews.
Holy beep! Get the BB-8 2-In-1 Mega Playset for only $69.99 TODAY ONLY through your TARGET cartwheel app. Apparently this is an in-store only deal, but you can save this deal to your "digital" wallet until you get to the store. Check it out! Special thanks to JTA reader JPW for the alert!
You can pick up the BB-8 2-in-1 Mega Playset on Amazon today for $83 as their Deal of the Day.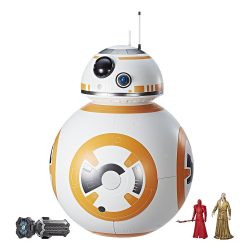 Here is another great deal! The BB-8 2-In-1 Mega Playset is marked down to $139.99 at TARGET.com, however, today only, you get 15% off and the item ships for FREE. Special thanks to JTA reader Sean. C. for the news! If you need some prompting on whether to pick up this fun set, then be sure to check out our RDR on it RIGHT HERE.
UPDATE: It's also the same price on Amazon.com as well.
-Click HERE to return to the home page-