Tag Archives:
Bantha Skull
Now, more than ever, it's time to put complacency in your past and help keep The Vintage Collection a thriving and active Star Wars action figure line that will meet the needs of all who collect it. Please sign the petition at change.org to get Hasbro to make more NEW 3'Äč.'Äč75″ Star Wars The Vintage Collection figures per product year. Click HERE to sign.
UPDATE: As a community we have already reached 1500 signatures (as of 4:30 EST), but we need more! Keep going everyone!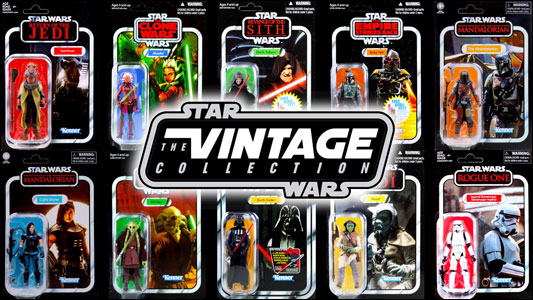 JTA is walking arm in arm and side by side with our very close friends at Bantha Skull to preserve any hope possible for the betterment of The Vintage Collection. Please let Hasbro know via social media and email, respectfully, that you demand more for this classic collection of Star Wars action figures. Let the campaign begin! #FightForTVC. JTA led the campaign for the relaunch of TVC, and it was successful as it came to fruition in 2017. If we all successfully worked together to do that, we certainly can do it again to get the figures we want! Hasbro Pulse Instagram: HERE. Hasbro Pulse Facebook HERE. Hasbro Twitter: HERE. Online Consumer Care HERE. Use #FightForTVC everywhere you reach out.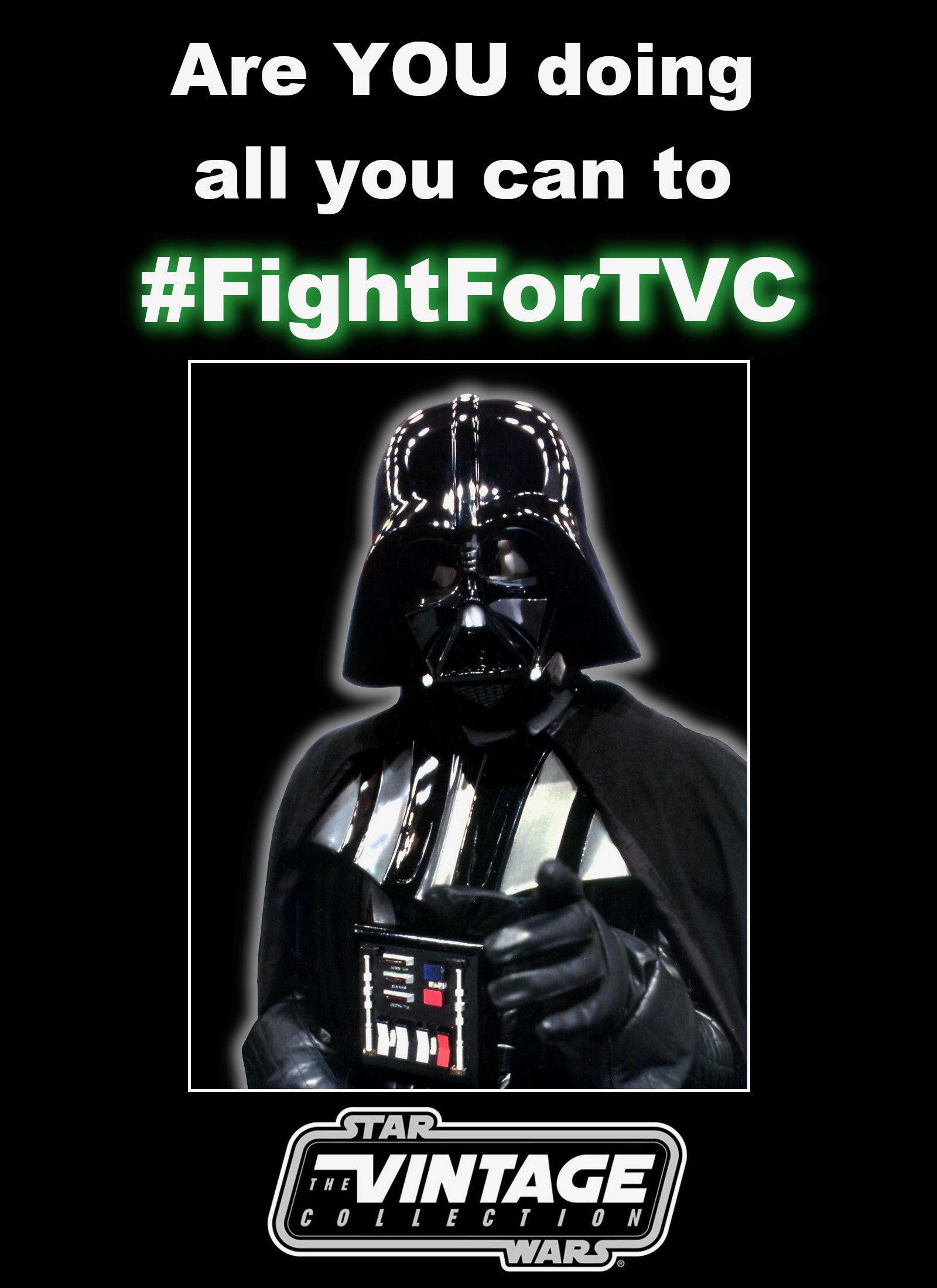 Our good friends at Bantha Skull have a great image gallery of the showroom floor at the Hasbro Toy Fair presentation. Check it out!
Over the weekend, I chatted with my former best pal Chris Swanski (from BanthaSkull.com) via text. I decided I couldn't be friends with him anymore after he wouldn't shut up giving glorious praise for The Vintage Collection Death Star Gunner (VC147) figure. I tried to enlighten him by going through all of the talking points about what's wrong with this figure, but he just kept texting back in all caps "I LOVE IT!" So, it's time for us to move on now. Hey Chris, if you're OK with the Death Star Gunner's "snorkel-for-an-antenna" then I expect a full redaction on your opinions of the horrifying lightsaber-launching R2-D2 from 1998!
Egregiously out of scale proportions seemingly don't faze Chris.
We want to wish our terrific friends at Bantha Skull a Happy 10-Year Anniversary! We're honored to count you as friends!


*banner edited for content
Here is our Hasbro Q&A session! We had the joy of rapid-firing questions to Hasbro along with our friends at Jedi News and Bantha Skull. You'll hear various people ask questions. One of the first questions I asked should allay your fears about the future of The Vintage Collection, so be sure to give it a listen. Click through for more!
-Click HERE to return to the home page-