Now that you've had a chance to meet B2EMO in the Andor premiere, you can once again pick him up at ShopDisney.com. Thanks to JTA reader Jon for the alert!
The first action figure from the Disney Star Wars Disney+ Andor series is B2EMO. It's OK. (more….)
The upcoming exclusive Andor set featuring B2EMO and Cassian Andor is starting to show up on eBay. Click here to check out the listing. Thanks to JTA reader Matthew for the alert!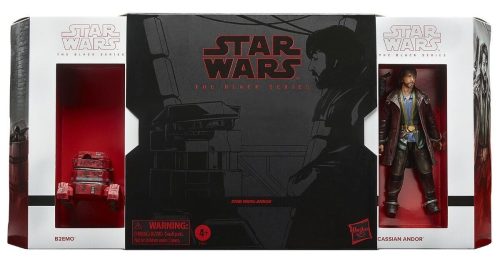 This post contains affiliate links. At no additional cost to you, JTA may receive a commission if you click and make a purchase.
ShopDisney has added several new droids and a new Halloween set. The Halloween set features past Halloween releases R2-BOO, R3B0017, R40018, and R5-B0019. Also up is this year's Halloween release, R7-NNG and B2EMO from Andor. Click below for product pages.