Tag Archives:
ARC Trooper
Let's take a look at our next The Vintage Collection Visual Guide update featuring the ARC Trooper (VC212) from the Walmart exclusive Clone Wars wave. Click below for our fully detailed Visual Guide. Make sure to also check out our full review of this figure right here.
Want to see your action figure photography represented in this Visual Guide? Click here for details and send us your submissions!
It's a wrap! We just finished up our Research Droids Reviews on the greatest of all time The Vintage Collection wave of Clone Wars action figures. We also updated some of the galleries, and included the CORRECT Republic Gunship in the photoshoot because we finally found it! Click any character below to be taken to that review, and stay tuned as we run through the Visual Guides of each character as well.
Let's keep the Clone Wars train chugging! The ARC Trooper is a FIRST-TIME offering in The Vintage Collection. How many did you order? (more….)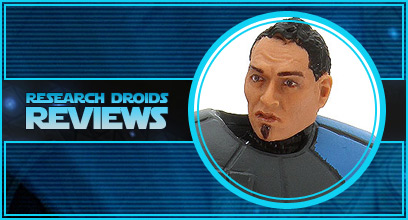 This week I got some new toys! One in particular is a modern update to a vintage Star Wars collectible I've wanted for a long time. I'm really happy I got this as it showed up on Hasbro's eBay store only for a short time, and I wasn't able to secure the vintage counterpart before the value shot up recently. Check it out by clicking here!
We're heading back to the Clone Wars. Let's check out the ARC Trooper/Clone Trooper Value Packs set! It's the focus of our Research Droids Reviews today! Be sure to leave your thoughts in our comments section, vote in the poll or comment about it on our Facebook page. Click the banner below for the direct link to the review! As always, you can also send your review requests via email if you'd like to see something that we didn't cover yet.
-Click HERE to return to the home page-