Tag Archives:
A New Hope
It's time for another man-baby exposition on finishing up The Ninety Six! Click through for more.
Happy 45th Birthday to Star Wars! Before Disney sucked the spirit out of the franchise much like how the Skeksis drained the essences from the podlings, there was a little film called Star Wars, NOT A New Hope, and it changed most of our lives forever. And we show gratitude to its Maker, George Lucas, for creating the greatest space fantasy franchise of all time.
Wow. I am floored by this amazing set from Hole in the Ground Productions. Thanks to Scott M. for sending us some amazing images of the playset he received (as well as a couple from HITGP's Facebook page). You'll definitely want to check out these images after the jump!
Full Story
Japanese Santa Claus came to me today and brought me a present from Japan. How nice of him! In the package was the brand new S.H. Figuarts Princess Leia, as seen in A New Hope. Click through for a few photos and some general thoughts about the figure!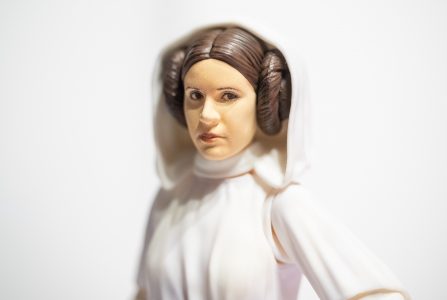 -Click HERE to return to the home page-