This post contains affiliate links. At no additional cost to you, JTA may receive a commission if you click and make a purchase.
Walmart has marked down the LEGO Star Wars 501st Legion Clone Troopers. It's not a huge price drop but if you need to army build some 501st troopers and Battle Droids for about $4 each (plus the vehicles) then it helps!. Thanks to JTA reader Mike for the alert!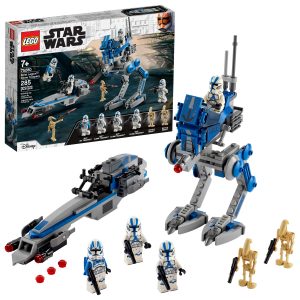 We finally get OOM-10 in the Fan Channel exclusive Galactic Republic Celebrate The Saga multipack. But it's a crappy 5POA version. It's maddening! (more….)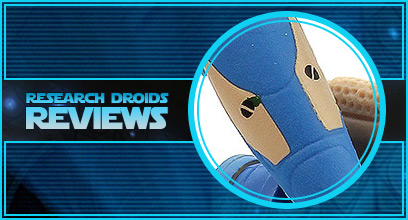 Thank you for reading Research Droids Reviews: Season 12!
Posted in
Research Droids Reviews: Season 12
Tags:

3.75-inch 5POA, 501st Legion Trooper, Battle Droid Commander, CC-2224, Celebrate The Saga, Clone Commander Cody, Clone Trooper (Phase I), Commander Cody, Fan Channel Exclusive, Galactic Republic, Hasbro, OOM-10, Phase I Clone Trooper, Shock Trooper, Vader's Fist