Tag Archives:
5″ Figure
Hasbro repacked the Darth Vader Galaxy Of Adventures version 5″ figure. It was a wise decision. (more….)
Thank you for reading Research Droids Reviews: Season 12!
Let's finish out the basic figures from wave 1 of the new Five Inch Galaxy of Adventures figures with our Visual Guide of Darth Vader. Click below for the full guide page. Make sure to also head over and read our full review on this figure too.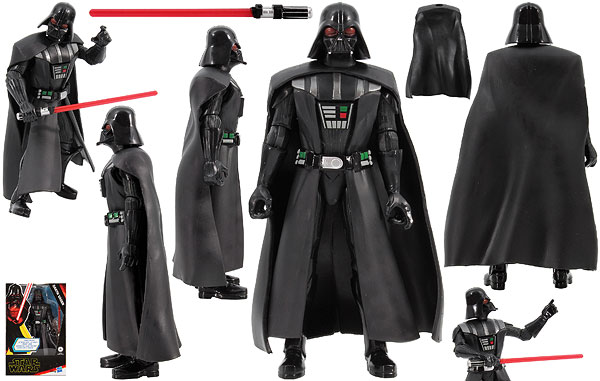 The newly revisited Galaxy Of Adventures line is scarily good. Check out Darth Vader and see why this is so. He's the focus of our Research Droids Reviews today! Be sure to leave your thoughts in our comments section, vote in the poll or comment about it on our Facebook page. Click the banner below for the direct link to the review! As always, you can also send your review requests via email if you'd like to see something that we didn't cover yet.
-Click HERE to return to the home page-