Title:

Deluxe Movie Poster & Print Storage Portfolio (27x41)

Release Date: 2018

Manufacturer: Baroque Portfolios

Retail Price: $199.99

Credits: Review & Text: Chuck Paskovics; Page layout & Design: Chuck Paskovics
Protect, Store & Transport Your Collection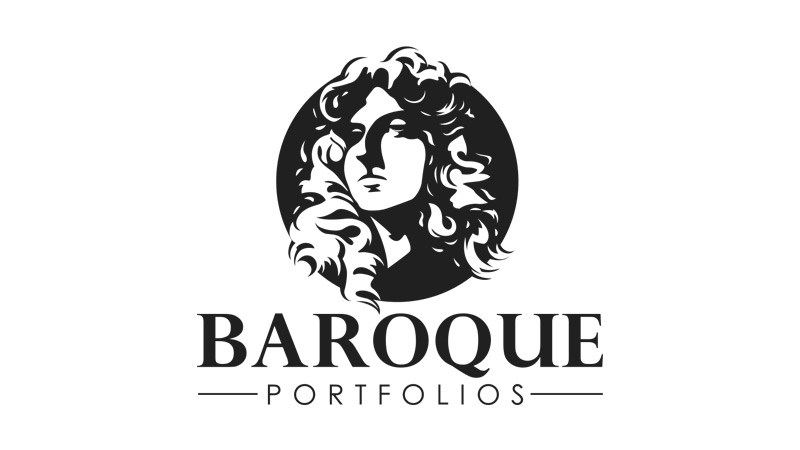 Official Description
Design:
Black durable bi-cast leather exterior (Synthetic / Vegan)
Fully riveted construction for strength & durability
Full zipper enclosure protects your collection from dust and debris
Acid-free paper inserts in each sleeve
Black high strength metal multi-ring binder
Lightweight and easy to carry/transport with the included shoulder strap
Details:
Includes 20 double-sided oversized archival and acid-free polypropylene sleeves sealed on three sides with a pocket size of 27.5 x 41.5 inches
Holds one sheet movie posters, artwork and prints up to 27 x 41 inches in size
Reverse compatible with both our 18 x 24 and 24 x 36 refill packs!
Storage Capacity:
Transport - safely hold up to 25 sleeves (50 prints)
Storage (Flat) - safely hold up to 50 sleeves (100 prints)
Portfolio sleeve refill packs are available & sold separately!
Introduction: The Poster Problem
As most Star Wars collectors, finding a way to store and display your collection is one of the most challenging things. You want to be able to enjoy your collection, but you can't do that when most of it is boxed away in the back of some closet. Also like most Star Wars collectors, toys aren't the only thing you like to collect. I enjoy a wide range of collectibles, such as trading cards, books, and various other media such as posters and prints. Of all collectibles, posters and prints can be one of the most challenging things to display so that you can actually enjoy them. Over the years I've amassed hundreds of posters and prints, from small postcards to full-sized one sheets (and everything in-between). A few years back I discovered the best way to showcase these collectibles was by putting them in book style portfolios. My favorite to use is the Itoya brand of art portfolios (specifically their Advantage line). They come in a large range of sizes to suit most types of small prints, all the way up to 18" x24".
However, this is where things end. If you have picked up anything larger, specifically theatrical-sized posters, your options become very limited. Even if you collect retail-sized 24" x 36" posters you are stuck with how to actually enjoy them. So, you collect them... and collect them... and then they sit either packaged up flat or stored rolled in tubes scattered throughout your closets. You might get a few of your favorites framed over the years, but there's only so much wall space to go around, and properly framing a poster can be very expensive. My solution was to purchase and hang a few 27" x41" snap frames so that I can display a few of my one sheets, and then rotate them out whenever I want to change things up. I've done this for the past 20 years. But again, a good quality snap frame is fairly expensive (you don't want to go cheap or your posters will suffer sags and wrinkles). Even if you have a few snap frames, the rest of your posters (I have over 50 one sheets) remain stored away, some likely to never make it to the snap frame.
I store my posters flat, in an artist zippered portfolio, since this has been the best solution I could find. Because they are all piled together, this makes getting them out very cumbersome (if you've ever tried to thumb through a stack of one sheets, you know what I mean). I've looked at other solutions over the years, but to properly store large posters, the costs goes up exponentially. If you want to put all your posters in archive sleeves, and stored in a nice box, for example, the cost can approach $400+ for a 50 poster collection, just to store them out of site, flat, and still in a cumbersome stack.
This has all changed, because Baroque Portfolios now offers large-sized portfolios with sleeves that hold posters in a page-turning format.
And it is absolutely wonderful!
Not only do these portfolios hold sleeves, but they can also be expanded as your collection grows! Each portfolio is not fixed with a set amount of sleeves, but instead you get to use a ring-binder solution to add more sleeves as you need them. EVEN BETTER, the larger portfolios will hold not only their intended size, but any size smaller too. So, you can put your 24x36 posters right in with your theatrical one sheets! The design is brilliant!
The cost may seem high at first glance, but the ability to store 40 posters right out of the box, in an archival solution that you can actually take out to show off or flip through with ease, is well worth it. And, you can expand your sheets to store (flat) up to 100 posters total. This is, hands-down, the BEST solution I've found for stored one sheets to-date.
Review
Baroque Portfolios was nice enough to send along a portfolio for me to review and share my honest opinion on. After all, if you are going to invest $200 in them, they want to make sure you are getting your money's worth! So, keep scrolling for my personal experience unboxing, assembling, and using their largest portfolio, the Deluxe Movie Poster & Print Storage Portfolio (27x41).
Unboxing
 My portfolio arrived in a huge box (as expected). It was extremely well packaged, with the outside box being very thick. My box actually had a few impact marks from shipping, but the box was thick enough to perfectly protect the portfolio. When you pull the portfolio out of the box, you have the extra insurance of a nicely bubble-wrapped portfolio, and another cardboard protected sleeve holding the plastic poster sleeves. All and all, it really couldn't have been packaged better.
After removing the bubble wrap protection and getting my first look at the actual portfolio, I was amazed at how soft and plush the outside was. The pictures don't do it justice. The surface has a thick, plush padded leather-like feel, while the inside is a hard plastic to keep the posters quite safe. The front flap of the portfolio features an additional storage "envelope", while the back features an elastic storage strap.
I was most amazed by the sheer number of rings to hold the pages (there are 36!), and the solid construction of them. They are not cheap plastic, but solid metal, with plenty of rivets to hold them in place. When you fill these sleeves, a stack of 40 posters is VERY heavy. The number of rings (and their metal construction) will insure the sleeves will not rip out of the binding. This multi-ring design also allows you to insert smaller sleeves (18x24 and 24x36) into the portfolio along with the full 27x40 sleeves.
Along with the sheets you also get a carry strap. Keep in mind it is recommended that you only use the portfolio for transportation if you have 25 or less sleeves (up to 50 posters). However, if you are storing your posters flat then the portfolio can expand to hold up to 50 sleeves (up to 100 posters).
After opening up the portfolio, next you will need to open up the smaller package with the sleeves. The portfolio comes with 20 sleeves, and each sleeve has an archival acid-free paper insert that will sit as a buffer between your posters.
Setup and Assembly
Now that everything is unpacked, it's time to add the sleeves. At first, this seemed a bit tedious, with all the rings having to be lined up with all the holes in the sleeves. Don't be tempted to try to add them all at once. It won't work (I tried)! I found that the max I could add at a time without spending more time trying to align the holes was two. But, once you get the hang of the process, it actually moves along quite fast.
You can check out my video below showing the process that worked best for me. I recommend putting all the sleeves in the binder rings BEFORE adding posters. This helps keep the sleeves in place while you slide the posters in.
Now that the sleeves are all added, the most important step in this process is inserting the posters in the sleeves without damaging them. Theatrical one sheets can be unruly at the best of times, and any unwanted slip can cause the poster to kink or wrinkle. I highly recommend a large flat space for this process. I was able to expand my table for this to work and had very little issues. A large floor space would work great too, just be sure it's very clean or you might attract a LOT of unwanted static cling to your posters. I thought about using my bed, but with the soft surface I was afraid I might run into issues with the posters not sitting flat enough and possibly causing more harm than good. It turns out, my kitchen table worked out perfect.
I would also recommend thoroughly washing your hands since you will be handling the posters a lot during this process. Fingerprints on posters are annoying, and will show up if your hands have the slightest amount of oil on them. If you prefer to use gloves to protect them, just keep in mind this might make them a bit slippery while you are sliding them into the sleeves. I didn't use gloves and didn't see any issues with fingerprints, even on the black teaser posters. In any case, keep a microfiber cloth handy to wipe any down that need it after you handle them.
Once again, this process seemed daunting at first, but once I got into a groove the process actually went fairly smooth (and fast). I think I had all my posters inserted in around 10-15 minutes at the most. Your biggest challenge will be how to arrange them in the portfolio! I use 5 snap frames around my house that I swap out posters with, so I made sure to leave a few empty spots in my portfolio where I wanted to put these when it came time to store them.
Check out my video below of my process for putting the posters in the sleeves. After the first few were inserted, I sped up the video a bit to move things along (I'm not really THAT fast at it!)
It is important to note that all of my posters have been stored flat for some time, so they were not curled in any way. If you are pulling posters from tubes, then inserting them into the sleeves may not be as smooth as if they were flat. One possible solution would be to put your rolled posters between the sleeves for a while and flatten them out before inserting them. However, if they insert without any issues, then they will flatten out nicely once stored away in the sleeves for a while.
Functionality
Now that all the sleeves are filled I wanted to see how the portfolio 'performed' during general use. Turning the pages with 27x41 posters in them can seem a bit cumbersome. You don't want to damage the posters, crease them, or have anything happen to your valuable one sheets! After turning a few pages it was very obvious that this was going to be a much more secure process than I anticipated. With 36 rings to keep the pages in place they turned VERY smoothly, and I didn't at any time feel like I was going to damage the posters in the sleeve. The posters can get quite heavy when stacked, so I would NOT recommend turning too many pages at once. I was able to flip through a few at a time before I noticed the weight becoming a problem. So, if you have to get to the back of your portfolio, then be patient and protect your posters. Even if you have to flip through 25-50 pages, it's still exponentially easier to do it this way then trying to go through a stack of loose one sheets! Just to be safe, I took care turning the pages so I didn't damge the posters (or the sleeves).
As far as presentation, the posters look fantastic in the sleeves! They will never look as good as a framed poster, but I can honestly say this is the next best thing, and I get to enjoy my full collection safely! You will enjoy finding a creative way to lay out your posters so the ones currently open will complement each other. I'm sure I will change my order over time as I get more posters, and I feel confident that removing and inserting the posters will be a fairly easy process.
Now that all my sleeves are filled to capacity (with a few spaces reserved for my currently hung posters), check out the video below of how easy it is to browse through the portfolio to enjoy a collection of one sheets in the easiest way I've found to-date.
When you are ready to pack things up, this portfolio comes with one final piece of protection: a fully zippered enclosure! This will keep everything inside protected from anything around it, such as dust, and help to keep moisture and humidity to a minimum. I was able to carry mine easily upstairs where I store it safely under my bed. You will definitely want to store your posters flat. Otherwise, gravity will NOT be kind to your posters. They are heavy and, sleeves or no sleeves, they will sag and wrinkle over time if you are tempted to store your posters in a vertical position. Storing them flat is the only way you want to store this (or any other) large portfolio!
One last tip I can offer for storage. Part of the packaging material was a full-sized sheet of plastic-foam to help keep the portfolio from getting crushed during shipping. I put this in the portfolio on top of the sheets to help during storage. It kept the contents of the portfolio tight, and also kept the portfolio itself nice and square (remember, there's plenty of expansion room inside of the portfolio). It's not Styrofoam, so you won't have to worry about bits and pieces breaking off.
Final Thoughts
I have looked for a solid solution for storing my theatrical one sheets for 20 years. I will not have to look any more. This portfolio is by far the perfect solution if you want to store your posters flat, want to be able to enjoy them in a book style format, and also want to be able to pull some out on occasion to hang on the wall in a snap frame.
Don't let the price scare you off! As far as solutions go, this is actually a fairly cheap solution per-poster to safely and efficiently store a collection. And, if you think ahead and order additional sleeves with your initial purchase you can get everything shipped for free (Baroque Portfilios offers free shipping on orders over $250). That works out to be approximately $3.60 per poster, ready to go in an amazing protected portfolio.
Thank you Baroque Portfolios for allowing me to work with your flagship portfolio and help spread the word! And, if you are not sold on the price just yet, keep in mind that all of their portfolios are hand made to-boot!
Click here to visit the product page for the Baroque Portfolios Movie Poster Portfolio    
External Links: