I was lucky enough to attend the press conference that followed the Star Wars Rebels season four panel. Dave Filoni and the cast had a lot of great stuff to say and were very gracious with their time. I had the opportunity to ask Filoni about a fan-favorite Clone Wars character. Click through to find out what he had to say!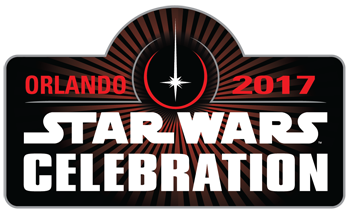 JTA: I know you've gotten a lot of questions about Ahsoka, so I wanted to ask about a different Clone Wars character. Captain Rex faced his past a little bit last season, so I was wondering if you could talk about his mindset heading into season four.
Filoni: Yeah, good Rex. Um, I love that guy. He's been around the block. You know this has nothing to do with season four as I slightly evade you but I've been amazed at how active so many cosplayers are playing him.  They dive right into it. They shave their heads. People seem to really love that guy. He relates. Rex is in a very real way the common man, the common soldier. I've had people who have served in the military come up and talk about what it's meant to them; his story, the other clones, and the trauma that they've gone through and it's very real and has helped them.  So you know I think for Rex the idea for me since Clone Wars has always been that he is the good soldier. He is the one that's actually fighting not for the politics of the situation but for the people he's actually trying to protect. His intentions are good, always good. You know, and honorable. He fights with honor. There's no waste there. There's no cruelty there. He's a good person and a proud warrior. So I think you see that in the fall. He's part of this rebellion now. He's proudly, for the first time when you think about it, fighting for something he actually believes in. Not something he's programmed to believe in. He believed in the Republic, but that Republic didn't exist.  The Republic he was fighting for was a lie and he was created through deception, but he's empowered himself. You know, and now he becomes very much an individual making choices because he believes in something. I know Dee (Bradley Baker) and I have talked about his at length and, you know, he's in season four. Thankfully, and we'll see where he goes in that season.