Regular C-3PO Is A Walgreens Exclusive And Other Exclusives News!
Posted by Paul | October 01, 2016 at 08:53 AM ET
Site Kotaku is the media outlet of choice to reveal even MORE Star Wars exclusives and confirms that The Black Series 6" C-3PO that has just been revealed in indeed a Walgreens exclusive (as well as other tidbits of information). New images await you in the article. Check it out!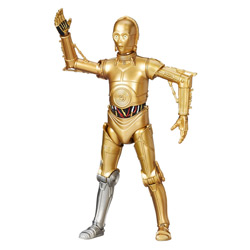 Related Links
-Click HERE to return to the home page-