We reached out to Hasbro via Hunter PR for an official statement on the seemingly limited availability of most of the toys from The Force Awakens Force Friday launch. We also have a statement about the Walmart exclusive The Black Series 3.75" wave 2 which most of us have been waiting on pins and needles to learn more. We can now share it with you. Click through for more!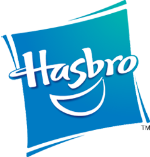 The fan response to the first wave of [The Force Awakens] 3.75-inch figures has been overwhelming and we are working hard with our retail partners to replenish pegs as quickly as possible. Fans should rest assured that additional quantities of these initial figures are being produced and will make it to shelves shortly.
The Star Wars: The Black Series 3.75-inch figures that have been found so far in Walmart stores were part of a limited quantity that was released on Force Friday, which was always planned to be a limited quantity. Additional quantities are available online now. Fans will be able to find more of this wave on shelves in early October. In addition, the second wave featuring characters from Star Wars: The Force Awakens will be available in early October as well, in stores and online.