Name: HK-87
Collection: The Black Series [Phase IV]
Number: TM29
Scale: 6"
Source: The Mandalorian
Availability: April 2023
License: Hasbro
Based on an antiquated assassin droid design, a pair of HK droids serve as bodyguards for the Magistrate Morgan Elsbeth on the world of Corvus.
In 2009, Star Wars collectors got their first taste of the HK-series assassin droid character thanks to The Legacy Collection HK-47 Build A Droid figure. The figure from the Knights Of The Old Republic video game went over exceptionally well with the collecting community. Hasbro saw a positive response, so they created a repaint of the figure and released it as 2009's LC HK-50 Build A Droid figure about six months later. Almost a decade and a half later, the next HK-series droid enters the Hasbro Star Wars line in the form of HK-87 from The Mandalorian and in The Black Series 6-inch action figure line. Although quite different in apparel and some structural design changes (like the head), this new character will undoubtedly go over very well with the modern Star Wars collecting community because we rarely get characters that are droids and aliens anymore. Seeing a "literal " background character get the limelight in the action figure line is appreciated. HK-87 is an all-new figure and has mixed media for texture and uniqueness. Loaded up with 30 points of articulation, Hasbro also worked in "butterfly" joints to allow for as full a range of motion as possible. HK-87 has some center of gravity issues, and the ankle joints needed to be tighter, but overall, we believe you can assess this figure as a success in the lineup. HK-87 comes with a considerable number of accessories. The soft-goods "half" tunic is reminiscent of what we see on the IG-series assassin droids, and Hasbro cut it and decorated it to make it stand out. It fits the figure well also. They also added a molded bandolier that keeps everything in place and has a texture reminiscent of cord wrapped together to form it. The belt is removable only if you remove the figure's legs at the hips. We didn't bother, but it's a free-floating accessory on the figure's waistline. And lastly, HK-87 comes with a modified droid blaster. We wished they included the staff these characters use in The Mandalorian series, but Hasbro needed to save their pennies somewhere. HK-87 may not have universal appeal, but we imagine there will be plenty of collectors looking to add this figure to their collections.
Collector Notes
HK-87
Status: HK-87 is an all-new figure.
Articulation Count: 30 points (21 areas of articulation)
Articulation Details: ball-socket head (1), reverse ball-socket neck (1), swivel left "butterfly" shoulder (1), ball-jointed left shoulder (2), swivel right "butterfly" shoulder (1), ball-jointed right shoulder (2), ball-jointed left elbow (2), ball-jointed right elbow (2), ball-jointed left wrist (2), ball-jointed right wrist (2), ball-jointed torso (2), ball-socket left hip (1), ball-socket right hip (1), swivel left thigh (1), swivel right thigh (1), ball-jointed left knee (2), ball-jointed right knee (2), ball-jointed/"rocker" left ankle (2), ball-jointed/"rocker" right ankle (2)
Accessory Count: 4
Accessory Details: soft-hoods tunic, bandolier, belt, blaster
Date Stamp: N/A
Assortment Number: F5533/E8908
UPC: 5010994179342
Retail: $24.99 USD
Market Value: Click here to check the latest prices based on

listings.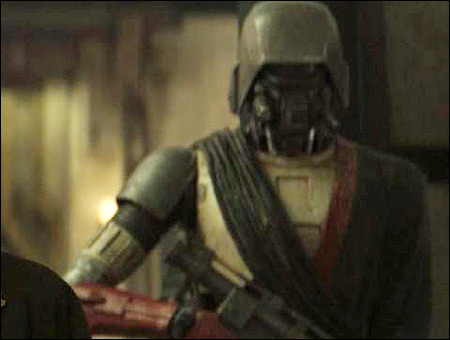 The Black Series [Phase IV] Wave 10