Name: Rey & D-O
Collection: The Black Series [Phase III]
Number: 91
Scale: 6"
Source: The Rise Of Skywalker
Availability: October 2019
License: Hasbro
Rey continues to study the Jedi ways, but she grows concerned about the future – and the Force – may hold in store for her.
There's another Sequel Trilogy film, so that means there's another Sequel trilogy Rey action figure. Rey's look hasn't changed throughout much of the Sequel Trilogy. Donning so tan, gray, or off-white robes with the same belt and boots doesn't make for much of an interesting character visually. We understand through the rumor mill and admissions from Lucasfilm that Rey's outfit couldn't change all that much because of the deleted scenes, including Carrie Fisher, that will be spliced into the Episode IX film. So, for us, it completely makes sense why her outfit didn't change much at all for The Rise Of Skywalker. We'll take another dull Rey outfit over the loss of Leia Organa in the final installment of the Skywalker saga. And expect to see Rey everywhere. As the main protagonist in Star Wars Episode IX: The Rise of Skywalker, you will find her within every aspect of the merchandising campaign for the film, perhaps most relentlessly as a The Black Series [Phase III] 6" figure (and other action figures). Longtime collectors who like Rey's character don't seem to be fazed by her latest iteration in The Black Series [Phase III] 6" line, but we think it's the greatest likeness of her to date. With the incorporation of Photo Real deco and better tooling and detailing, the Rey & D-O two-pack make for an interesting addition to the 6" lineup. It feels as if Hasbro worked in overdrive to ensure the closest likeness possible to this indiscriminate Star Wars character. Let's take a closer look at her.
Rey doesn't bring forth much new to the table aside from a deco change (to a whiter outfit) and a better likeness (a rounder head with expertly applied Photo Real technology). As briefly mentioned, Lucasfilm needed to keep her relatively intact to reuse the deleted scene footage, including Carrie Fisher, to complete the moment between her and Leia Organa in Episode IX. As with all The Black Series [Phase III] 6" figures, Rey has an incredible articulation system, compete with premium ball-joints and a full range of movement that isn't encumbered by them. She comes with stellar Photo Real paint applications, and the rest of her is painted beautifully as well. Unlike previous outfits, Rey's lower body moves much more smoothly in them this time. They must have cut them in a way to maximize preventing any encumbering they might create. With a wealth of premium articulation installed into this action figure, Rey can complete an "ar-Rey" of poses thanks to fluid movement and joints that move her in ways that make sense. Rey comes with a wealth of accessories too. She comes with a lightsaber that breaks down into a hilt and blade. She can wield it believably and possesses the ability to clench it with two hands. She also comes with her signature blaster, which houses itself into her functioning holster when not in use. She also comes with a staff which we've seen 100 times already with every action figure version of her produced in the line to date.
But perhaps the most-interesting accessory is the other character that comes packed alongside Rey: D-O. D-O isn' the most interesting droid design we've seen added to a Star Wars film, but the miniature action figure looks relatively good in the toy line, even if he's not much more than a cone on a wheel. Making its first appearance in Resistance Heroes, which chronicles events immediately before Star Wars Episode IX: The Rise Of Skywalker, D-O was a droid created by Babu Frik out of spare parts. Babu Frik is the character we see working on C-3PO in the final trailer for Episode IX. It's important to note that D-O developed a quick friendship with BB-8 after the events that took place at the Battle of Crait. And we also know that he may be a little envious of BB-8, but we're not sure in what ways. We imagine we'll be seeing the two of them interact with each other throughout The Rise Of Skywalker. This isn't the first time Hasbro packed a droid in with Rey. The very first Rey 6" figure came with BB-8. Now we get an Episode IX droid to help give this new Rey action figure a little extra pizazz. Rey & D-O are nicely produced 6" figures for The Black Series [Phase III] 6" line. They will likely sell well for Hasbro, and we expect there will be an uptake in interest in them when the movie hits theaters in December. Also, if you're interested in variations, you can pick up Rey & D-O in a limited "First Edition" white box. In all honesty, the graphics look notably better on the white box than the black box.
This sample has been provided to us by Entertainment Earth.

Collector Notes
Rey & D-O
Assortment Number: E4077/E4071
UPC: 630509867103 (Regular Edition)/630509896516 (First Edition)
Retail: $19.99 USD
Market Value: Click here to check the latest prices based on

listings.
Rey
Status: Rey is an all-new figure.
Articulation Count: 28 points (17 areas of articulation)
Articulation Details: ball-socket head, (1), hinge-jointed neck (1), ball-jointed left shoulder (2), ball-jointed right shoulder (2), ball-jointed left elbow (2), ball-jointed right elbow (2), ball-jointed left wrist (2), ball-jointed right wrist (2), ball-jointed waist (2), ball-socket left hip (1), ball-socket right hip (1), swivel left thigh (1), swivel right thigh (1), double hinge-jointed left knee (2), double hinge-jointed right knee (2), ball-jointed/"rocker" left ankle (2), ball-jointed/"rocker" right ankle (2)
Accessory Count: 7
Accessory Details: lightsaber hilt, lightsaber blade, staff (3 parts), backpack, blaster
Date Stamp: N/A
D-O
Status: D-O is an all-new figure.
Articulation Count: 2 points (2 areas of articulation)
Articulation Details: swivel head (1), rolling wheel (1), ball-socket antenna A (1), ball-socket antenna B (1), ball-socket antenna C (1)
Accessory Count: None
Accessory Details: None
Date Stamp: N/A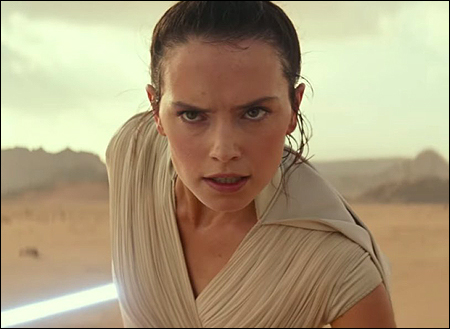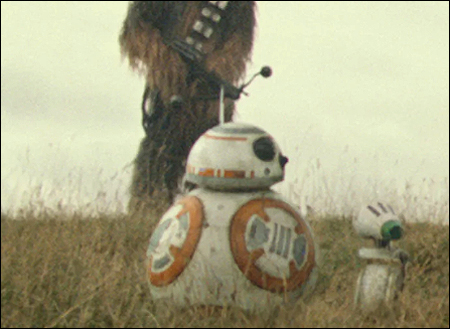 The Black Series [Phase III] Wave 22 (Wave 31)