Collection: Star Wars [Saga - Phase I]
Number: '02 #34
Availability: April 2002
License: Hasbro
Visual Analysis
Detailed Visual Analysis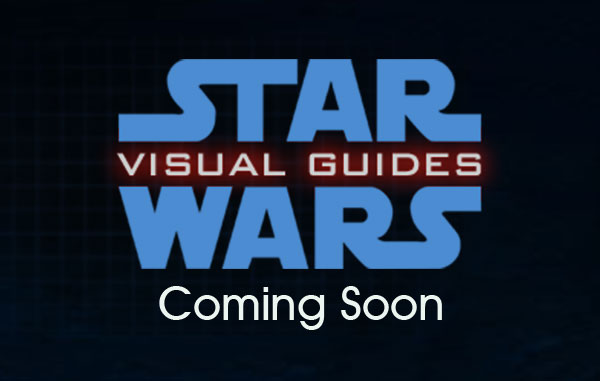 General Analysis
Ten years after the fight to save Naboo from invasion, the galaxy is on the brink of civil war. Under the leadership of a renegade Jedi, thousands of solar systems threaten to secede from the Galactic Republic. A courageous Jedi Knight, his impulsive and headstrong apprentice, and a queen-turned-senator are drawn into the heart of the conflict... and the beginning of war.
Massiff
Massiffs are ferocious creatures with razor sharp teeth and agile movements. Although small in size, these aggressive beasts are difficult to restrain, even by their handlers.
Star Wars Episode II: Attack Of The Clones introduced Star Wars fans to a wide range of never before seen creatures. From the gigantic beasts in the Geonosis Arena to the equivalent of "space dogs" in the Tusken Raider camp, there was no shortage of beasts to help the Star Wars universe appear larger than it already is. The Massiff creatures are pets of the Tusken Raiders, but George Lucas also made them indigenous to Geonosis. Unfortunately, the scenes involving Obi-Wan Kenonig getting attacked by a pair of Massiffs got cut for time. But Hasbro made an action figure set based on them on Geonosis. The Massiff action figure also comes with a Geonosian Warrior, proving that those cut scenes inspired this action figure release. Although more prominently featured in the Tusken Raiders' nomadic camps on Tatooine, it would have been incredible to see them undomiciled and running wild on Geonosis. The dog-like creatures are vicious, four-legged animals that accompany the Tusken Raiders wherever they set up camp. Sadly, we'll probably never see a Geonisian Warrior and Massiff paired together unless footage from the deleted scenes makes it out to the public one day.
We initially believed that Hasbro accidentally mixed up the Geonosian picador riding the orray into the Geonosis Arena. This duo could "almost" serve as that pair. More astute lovers of Episode II may want Hasbro to release an orray one day for an exact match. But we're inclined to believe that we'll never see that larger creature in the 3.75" toy line. So, perhaps collectors will use the Massiff in this set as an orray for the Battle of Geonosis displays. While the orray and the Massiff look nothing like each other, they both walk on all fourlegs and have a similar body shape. The paiting of the Massiff with a Geonosisan Warrior is an unexpected release. And since the two figures together are based on a deleted scene from Star Wars Episode II: Attack Of The Clones, they feel out of place in the lineup. The Massiff (and Geonosian Warrior) two-pack set isn't that great, but you do get two figures for the price of one, and there is undoubtedly value here. At the very least, it's a great army building set regardless. Interestingly, the Geonosian Warrior serves as an "accessory" here but is an all-new sculpted action figure. Use them as bacground filler, or army build them as you desire.
Hasbro decided not to reuse 2002's SW [S - P1] Geonosian Warrior ('02 #15), released earlier in the line since that one comes with wings. It turned out pretty well. So let's talk about the Massiff. Essentially a solid piece of plastic, the only articulation it has is a hinge-jointed mouth. That said, Hasbro sculpted the figure very well. Posed in a slightly "moving forward" position, the Massiff has a sculpt that should impress you. Its tooling is beaten only by its paint job, which showcases its most frightening characteristics like razor-sharp teeth, spikes, and beady eyes. All of these traits warn you that this is one nasty creature. We often wonder if they ever bit any of the Tusken Raiders' children in the camp. The Massiff comes with a removable harness that features real-metal chains. It also comes with a "handle" that fits nicely over the Geonosian's hand to recreate handler and beast or walking the "dog." It's odd to see Hasbro add a basic figure that's first, a creature, and second, a poorly articulated statuesque character. It's a bizarre decision they made, but perhaps they did it to help stock the line with background characters for your dioramas.
Collector Notes
Massiff
Collection: 2
Assortment Number: 84803/84861
UPC: 076930848036
Retail: $4.99 USD
Market Value: Click here to check the latest prices based on

listings.
Massiff
Status: Massiff is an all-new figure.
Articulation Count: 1 points (1 area of articulation)
Articulation Details: hinge-jointed jaw (1)
Accessory Count: 2
Accessory Details: harness, harness handle
Date Stamp: 2002
Geonosian Warrior
Status: Geonosian Warrior is an all-new figure.
Articulation Count: 6 points (6 areas of articulation)
Articulation Details: swivel head (1), swivel left shoulder (1), swivel right shoulder (1), swivel waist (1), swivel left hip (1), swivel right hip (1)
Accessory Count: None
Accessory Details: None
Date Stamp: 2002
Reference Data
Research Droids Data Analysis
Related Data Files