Collection: Star Wars [Saga - Phase I]
Number: '02 #37
Availability: June 2002
License: Hasbro
Visual Analysis
Detailed Visual Analysis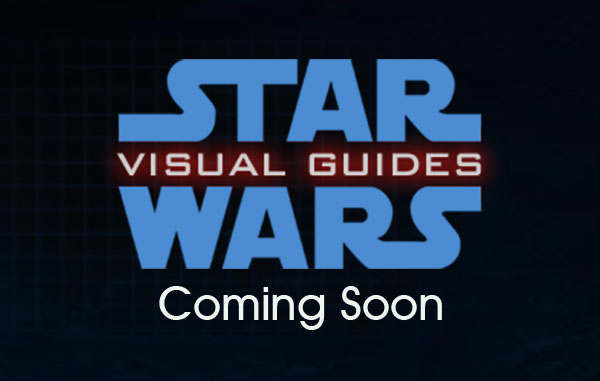 General Analysis
The Empire prepares to crush the Rebellion with a second, more powerful Death Star. As the Rebel fleet mounts a massive attack on the dreaded space station, Luke Skywalker confronts his father, Darth Vader, in a climactic duel before the evil Emperor. In the last second, Vader makes a momentous choice: he destroys the Emperor and saves his son. The Empire is finally defeated, the evil Sith are destroyed, and Anakin Skywalker is redeemed. At long last, freedom is restored to the galaxy.
Han Solo
With the second Death Star almost complete, the Rebels infiltrate the Forest moon of Endor to destroy the shield generator protecting the deadly weapon. Daring and resourceful as always, Han fights his way to the shield to plant proton grenades.
In the sea of Episode II products created to support Attack Of The Clones, it's nice to know that Hasbro continues to consider the Original Trilogy. The Star Wars "Saga" line brings all the films together under a single banner and collectors like this approach. Although not all the action figures in this line are stellar, many possess charm, while Hasbro designed others with fantastic sculpts. Sadly, much of their efforts became diminished with the inclusion of action features. And others were limited by how much movement they incorporated into their tooling. But it was still lovely to get some multiple scene-specific action figures that serve to keep collectors' appetites whetted for the future. Hasbro will return their focus to the Original Trilogy and create something else for us besides toys based on Attack Of The Clones. They began sprinkling in a few of these characters quite early. Two figures prove to collectors that Hasbro considers us when they brainstorm figures and concepts for the basic figure line. They include Luke Skywalker (Bespin Duel ('02 #29) and Darth Vader (Bespin Duel) ('02 #30). But as the line moved on, Hasbro announced additional figures that would ultimately leave a bittersweet taste in collectors' mouths. Han Solo (Endor Raid) is an excellent example of this, although it may feel more like this figure was a waste of plastic than anything else. We'll try to remain objective, but that's a challenging task because this figure missed the mark on every level.
When a company like Hasbro has been producing Star Wars action figures as long as they have, they often need to get creative for the core characters. How many versions of a character can you make in any given outfit? You can get quite a few variations out of any primary costume, and it usually requires environmental pieces and accessories to define these specific scenes. That's what Hasbro did with Han Solo (Endor Raid). It's the Han Solo (In Trench Coat) character and outfit, but without the trench coat and a few additional accessories. The figure focuses on the scenes from Return Of The Jedi when Solo attempts to blow up the Endor bunker with grenades. While we all know Han Solo eventually was ultimately successful at blowing it up, this figure represents the moment when the Rebel Commando team infiltrates the power cell to the second Death Star but is intercepted by Imperial troops. Han Solo (Endor Raid) comes with two detonators (grenades), and they designed them like suction cups. Sadly, their suctioning ability is weak. The figure also comes with a blaster to recreate this scene where he's rushing the Endor bunker to get in, place charges, and get out as soon as possible to assist the Rebel fleet in their attack on Death Star II. But Hasbro didn't execute the figure very well. It looks alright, and it may not cut it for many collectors. The effort is appreciated, but the execution sorely fails.
Perhaps if Hasbro avoided the action feature with Han Solo (Endor Raid), the figure might have turned out better than it did. A new Han Solo is typically a welcomed addition to a basic figure line, but the action features here are so wonky that they are detrimental to the integrity of the sculpt. Hasbro has also placed Han Solo (Endor Raid) in a widened action stance, making the figure challenging to display unassisted. As evidenced by our photo gallery, it's possible to do this, but expect that you'll lose your cool potentially as it is trying on the patience. Hasbro added the action feature to the figure's right arm to simulate "quick-draw action," but it's a waste here, as we've stated earlier. Han Solo (Endor Raid) also comes with a removable vest, but let us warn you now: it is a pain in the neck to remove. You almost feel like you're going to break the action figure by trying to remove it. Han Solo has a fair likeness to actor Harrison Ford, but it's far from perfection. And we suppose that had it not come with the action feature, it might have been a reasonably decent toy. But you'll have to decide if this action figure is for you or not. It completes a version we technically haven't had in the line before until now, but we bet upgraded versions are imminent in the future. There are two versions of this figure for those interested: (1) white belt clip and reddish-brown hair and (2) silver belt clip and corrected brown hair (which we show you in the gallery).
Collector Notes
Han Solo (Endor Raid)
Status: Han Solo (Endor Raid) is an all-new figure.
Articulation Count: 8 points (8 areas of articulation)
Articulation Details: swivel head (1), swivel left shoulder (1), hinge-jointed right shoulder (1), swivel left elbow (1), swivel left wrist (1), swivel waist (action feature) (1), swivel left hip (1), swivel right hip (1)
Accessory Count: 4
Accessory Details: blaster, 2 grenades, removable vest
Date Stamp: 2001
Collection: 1
Assortment Number: 84880/84851
UPC: 076930848807
Retail: $4.99 USD
Market Value: Click here to check the latest prices based on

listings.
Reference Data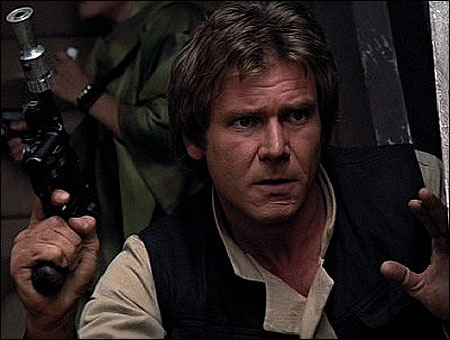 Research Droids Data Analysis
Related Data Files