Collection: Star Wars [Saga - Phase I]
Number: '02 #13
Availability: April 2002
License: Hasbro
Visual Analysis
Detailed Visual Analysis
General Analysis
Ten years after the fight to save Naboo from invasion, the galaxy is on the brink of civil war. Under the leadership of a renegade Jedi, thousands of solar systems threaten to secede from the Galactic Republic. A courageous Jedi Knight, his impulsive and headstrong apprentice, and a queen-turned-senator are drawn into the heart of the conflict... and the beginning of war.
Jango Fett
Resourceful and dangerous, Jango Fett is known throughout the criminal underworld as the best bounty hunter in the galaxy. Equipped with an arsenal of weapons including his missile-firing jetpack, Jango attempts to take out Obi-Wan Kenobi as he and Boba Fett escape from Tipoca City.
While we do not doubt that Hasbro will develop better versions of Jango Fett action figures, we believe that Jango Fett (Kamino Escape) from the Star Wars "Saga" line will be a figure that remains one of their greatest hits. Future versions will surely come with better likenesses or enhanced articulation, but this is one version you shouldn't discount. There is something special about the pose of this figure that you can describe as incredible. We do not use that description lightly here. Despite the limited articulation, there are enough features included here, for both adult collectors and kids, that make the mere $4.99 MSRP of this action figure completely worthwhile. Jango Fett (Kamino Escape) respectfully brings together the best of both worlds. It includes a dynamic sculpt with a remarkable likeness to actor Temuera Morrison and features that make the most discriminating collectors happy. We believe it will appeal to longtime collectors. The action features like the shooting missile projectile and soft-goods gauntlet cable with clasp will appeal to younger collectors and offer a great deal of play value. As you can see, you're probably not going to get us to say anything negative about Jango Fett (Kamino Escape) because we're quite taken with it. It borders on enthralling.
With most of the figures in the Star Wars "Saga" line, it appears that Hasbro designed these action figures with two audiences in mind without overlap: the collectors or the kids. But Jango Fett (Kamino Escape) will successfully engage both subgroups. And that means the figure will draw sales in from parents and the collector market. Even though this action figure comes with limited articulation, you'll find that you won't care. You'll discover why others quickly see the charm in this figure more than its faults. If super-articulation is all you care about, you won't want to waste your time with this great action figure, but we have to tell you that you'll be missing out on a fun release. Jango Fett is the new villain in Star Wars Episode II: Attack Of The Clones and the character remains on Hasbro's forefronted priority list. We'll see plenty of versions of him from now until eternity. It's nice to know that they started on the right foot so early in the game with this release. Jango Fett (Kamino Escape) comes with eight points of articulation. They include a swivel head, two swivel shoulders, two swivel biceps, a swivel waist, and two swivel shoulders. These points are enough for this particular action figure. Adding any other articulation points would affect the aesthetics Hasbro achieved. Jango Fett (Kamino Escape) is in an action-oriented pose, which befits this action figure quite well.
Pose Jango Fett with the helmet on or with the helmet removed. There are multiple options to take advantage of here, and no matter which way you choose, this figure is a fine addition to your collection. Another excellent example to prove the figure's merits is in one of its accessories. Hasbro designed the jetpack for both kids and collectors. It comes with both a removable rocket as well as a full-length projectile. If you want this to look more like a "mature" action figure, use the rocket attachment. If you want it to entertain your kids, be sure to use the projectile attachment. As you can see, Hasbro had everyone in mind when they developed this action figure. Jango Fett (Kamino Escape) has duality while remaining aesthetically pleasing. Again, it's one of the best Jango Fett action figures that you'll find. You know we're impressed with this action figure. Hopefully, we have impressed upon you that the action figure has worth and that it's one you need to consider for your collection. Hasbro filled the Star Wars "Saga" line with some interesting action figures. Then they included others that didn't impact the collecting community positively. We're happy and confident to state that Jango Fett (Kamino Escape) is one of the better moments in the line. And you'll only know how impressive this action figure is by adding one to your Star Wars collection.
Collector Notes
Jango Fett (Kamino Escape)
Status: Jango Fett (Kamino Escape) is an all-new figure.
Articulation Count: 8 points (8 areas of articulation)
Articulation Details: swivel head (1), swivel left shoulder (1), swivel right shoulder (1), swivel left bicep (1), swivel right bicep (1), swivel waist (1), swivel left hip (1), swivel right hip (1)
Accessory Count: 6
Accessory Details: removable helmet, Mitrinomon Z-6 jetpack, 2 Westar-34 blaster pistols, removable rocket, projectile
Date Stamp: 2001
Collection: 1
Assortment Number: 84857/84861
UPC: 076930848579
Retail: $4.99 USD
Market Value: Click here to check the latest prices based on

listings.
Reference Data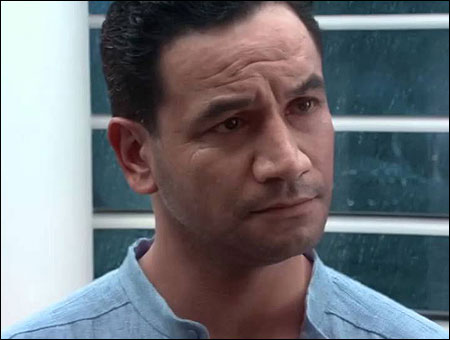 Research Droids Data Analysis
Related Data Files