Collection: Star Wars [Saga - Phase I]
Number: '02 #36
Availability: June 2002
License: Hasbro
Visual Analysis
Detailed Visual Analysis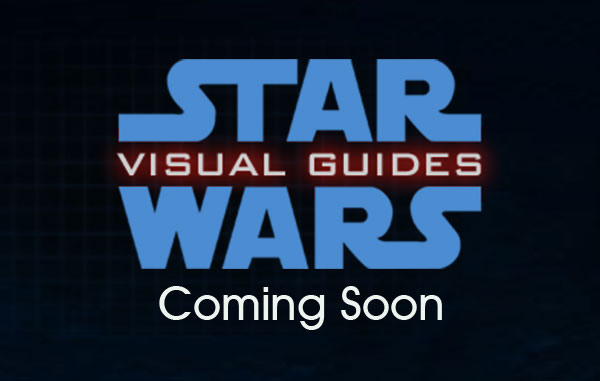 General Analysis
Ten years after the fight to save Naboo from invasion, the galaxy is on the brink of civil war. Under the leadership of a renegade Jedi, thousands of solar systems threaten to secede from the Galactic Republic. A courageous Jedi Knight, his impulsive and headstrong apprentice, and a queen-turned-senator are drawn into the heart of the conflict... and the beginning of war.
Obi-Wan Kenobi
Obi-Wan Kenobi is sent to Kamino by the Jedi Council to discover who is behind an assassination attempt. Piloting the Jedi Starfighter, Obi-Wan discovers an industrial facility in which a stunning cultivation is underway – one that may decide the fate of the encroaching civil war.
Often, collectors find that some action figures are worth buying solely for the accessories contained within their packaging. This assessment appears especially true for many of the figures in the Star Wars "Saga" line, a line of action figures that focused on action features over aesthetics. Many of the figures added to this collection from 2002 to 2004 weren't collector friendly. Thankfully, Hasbro made it worthwhile to collectors by loading up some action figures with relevant and sometimes impressive accessories. Once in a while, they engineered compatibility of these accessories with other action figures and connected vehicles in the line. One can sum up Obi-Wan Kenobi (Jedi Starfighter Pilot) as a figure that looks decent in the line, thanks to its accessories and interaction with other products in the Star Wars "Saga" lineup. Sadly, by itself, the figure isn't much more than an eyesore. If you break down the figure to its base components, it is atrocious, honestly. But the combination of a soft-goods robe, the interactive accessories like the radar dish, and the ability of the figure to pilot the Jedi starfighter vehicle work together to make the bad here nearly forgivable. Don't misinterpret what we're saying here, please. The figure needs a great deal of work, but even when Hasbro revisits this version of a pilot Obi-Wan Kenobi figure, you will want to save these accessories to pair them with the new versions.
Obi-Wan Kenobi (Jedi Starfighter Pilot) comes with a luxe soft-goods Jedi robe. Undoubtedly, it's too large and plush for the figure, but it is soft and silky to the touch and has a lovely drape to help you recreate the scene from Attack Of The Clones. You can have the figure communicate to the Jedi Council in the pouring rain while on Kamino or before being attacked by Geonosians on Geonosis. To do this, Hasbro has included a radar dish as well as an elaborate stand so you can recreate this scene in its entirety. Also included are binoculars, but they are from a deleted scene. Still, this accessory interacts beautifully with the action figure. Hasbro also included a lightsaber. It has a metal hilt with a detachable blue blade. They also included a magnet to Obi-Wan Kenobi's left hand so that the "Force attract" feature works. Not many collectors embraced this novelty, and it feels more like a gimmick than a valuable play feature. We are fans of the authentic metal lightsaber hilts, but the blades break off easily with this arrangement, and the short, brittle pegs that hold them into the hilts easily break off inside them. So, getting metal hilts for the lightsaber accessories is bittersweet.
Obi-Wan Kenobi (Jedi Starfighter Pilot) comes with ten points of articulation, plus an action feature, much to the chagrin of collectors. The figure has a swivel head, two loose swivel shoulders (for the accompanying action feature), two swivel elbows, two swivel wrists (which are a great benefit to this figure), a swivel torso, and two swivel hips. Despite possessing an awkward lean, the figure has a decent center of gravity. Thanks to the excellent articulation in the arms, you can pose it in various ways that look natural and not contrived. If you press the button on the belt, it activates the "flailing of the arms," which the packaging describes as a "slashing motion" while holding the included lightsaber. An excellent interactive feature here is the radar dish accessory can detach from the stand and be placed on the Jedi Starfighter. This feature allows the R4-P17 "addition" to direct it to find a signal so Obi-Wan Kenobi can communicate with the council. There are admirable inclusions here, so the $4.99 purchase price is extremely fair. Better figures will come down the pike, but it's unlikely that Hasbro will include the awesome accessories with future versions of this character. It doesn't happen often, so make sure you secure them now.
Collector Notes
Obi-Wan Kenobi (Jedi Starfighter Pilot)
Status: Obi-Wan Kenobi (Jedi Starfighter Pilot) is an all-new figure.
Articulation Count: 10 points (10 areas of articulation)
Articulation Details: swivel head (1), swivel left shoulder (1), swivel right shoulder (1), swivel left elbow (1), swivel right elbow (1), swivel left wrist (1), swivel right wrist (1), swivel waist (1), swivel left hip (1), swivel right hip (1)
Accessory Count: 6
Accessory Details: lightsaber hilt, lightsaber blade, removable radar dish, radar communication stand, binoculars, soft-goods Jedi robes
Date Stamp: 2001
Collection: 1
Assortment Number: 84860/84851
UPC: 076930848609
Retail: $4.99 USD
Market Value: Click here to check the latest prices based on

listings.
Reference Data
Research Droids Data Analysis
Related Data Files