Name: Clone Commander Neyo
Collection: The Black Series [Phase I]
Number: #16
Scale: 3¾"
Source: Revenge Of The Sith/The Clone Wars (Season 5 Episode 10: Secret Weapons)/Expanded Universe (The Clone Wars Concept Art)
Availability: December 2013
License: Hasbro
This clone commander is leading a speeder bike recon team on Saleucami when he receives Order 66.
Wow. We're quite taken with the Clone Commander Neyo action figure from The Black Series basic figure line. It certainly isn't a flawless action figure, but Hasbro has done so many incredible things right with this action figure and it's hard to not pay note to what makes this the now definitive version of this character. We thought that there was really no need to revisit the Commander Neyo figure from 2007's TAC Treachery On Saleucami Battle Packs set, a Walmart exclusive by the way. But looking at 2013's TBS Clone Commander Neyo (#16) next to it only proves that Hasbro has delivered an incredible update to a seemingly good enough previous version. You'll quickly see as we did that your eyes played tricks on you and how much we were indeed in need of an update. Starting off with most of the hugely popular and extremely screen accurate 2011 TVC Clone Trooper (VC45), Hasbro retools some new parts and creates a release of Clone Commander Neyo that we hope and pray will be used to give us definitive versions for the rest of the clone commanders from Star Wars Episode III: Revenge Of The Sith. The action figure is that good and we'll probably be buying plenty of extras since there are no uniform differences between Clone Commander Neyo and his battalion of clones that serve under him. The head post to the VC45 figure is a little bit thicker than that of Clone Commander Cody, but the VC45 portrait will stay on the Clone Commnder Neyo post, albeit a little loosely.
Clone Commander Neyo is a retool of 2011's TVC Clone Trooper (VC45) figure. This time Hasbro gave it an all-new torso, head sculpt and belt (which is also a combination piece that contains his right shoulder pauldron as well). He also comes with an all-new removable helmet. The new parts are perfectly in scale and look incredibly in scale to the established buck body. Some may still claim that the helmet looks slightly too big, but we beg to differ and think it looks fantastic. The only way to notice that the torso is all-new is by looking at the back portion of it. Clone Commander Neyo has an extra thermal detonator at the top of his back armor, in addition to extra canisters below the box (also on his back armor). The new head sculpt is incredible. He has very wavy hair and we're frankly impressed with the realistic interpretation of the portrait from The Clone Wars concept art that Hasbro had to be inspired to create it. He has tattooed numbers running vertically down his left cheek. He is CC-8826 and this has been silkscreened clearly on his face, partially in Aurebesh. We take no exception when Hasbro gets clever with action figures and the removable helmets are necessary with other Star Wars media. Obviously we never saw Clone Commander Neyo remove his helmet in Revenge Of The Sith or The Clone Wars, but he did have it removed in the concept art/promotional materials. This is what makes collecting fun and interesting and since there is a precedent to include a removable helmet, we're glad Hasbro took this route.
Clone Commander Neyo is a very interesting release. Obviously it checks off the version of him from Episode III, but it also gives fans of The Clone Wars a realistic version to appreciate as well. This figure can also be sourced to an episode in the fifth season of The Clones Wars (as well as the aforementioned concept art). Clone Commander Neyo has a gorgeous paint job. He is covered in a dirty final wash which looks pretty good. We do have to be picky and notate that the wash isn't even throughout the entire action figure. He is relatively clean (by comparison) in the torso, belt and forearms that he is in his upper arms, legs and helmet. It's not terribly noticeable, but we're not quite sure why there are evident varying degrees of wash made to this action figure. It still doesn't affect our enthrallment with this action figure because we love this version of Clone Commander Neyo. He is a slightly surprising update in The Black Series line. He tends to be the last clone commander Hasbro attempts, so we expected an update to Clone Commander Bacara or Clone Commander Bly first. But hopefully they're both on tap for updates too. Clone Commander Neyo surprisingly has become one of our most favorite action figures from wave 3 of The Black Series line. Rumors abound that more clones are on tap in this collection, and with great releases like this it just makes us wish they arrive sooner before later. Clone Commander Neyo restores our faith that Hasbro continually improves the way they approach clones. We love the extra bells and whistles, and you will too.
Collector Notes
Clone Commander Neyo
Status: Clone Commander Neyo is a retool of 2011's TVC Clone Trooper (VC45) figure. This time it has been given an all-new head sculpt, torso and belt/pauldron combination piece. The removable helmet is all-new as well.
Articulation Count: 27 points (14 areas of articulation)
Articulation Details: ball-socket head (1), ball-jointed left shoulder (2), ball-jointed right shoulder (2), ball-jointed left elbow (2), ball-jointed right elbow (2), ball-jointed left wrist (2), ball-jointed right wrist (2), ball-jointed torso (2), ball-jointed left hip (2), ball-jointed right hip (2), ball-jointed left knee (2), ball-jointed right knee (2), ball-jointed left ankle (2), ball-jointed right ankle (2)
Accessory Count: 2
Accessory Details: removable helmet, DC-15 blaster pistol
Date Stamp: 2011
Assortment Number: A5164/A5077
UPC: 653569884132
Retail: $9.99 USD
Market Value: Click here to check the latest prices based on

listings.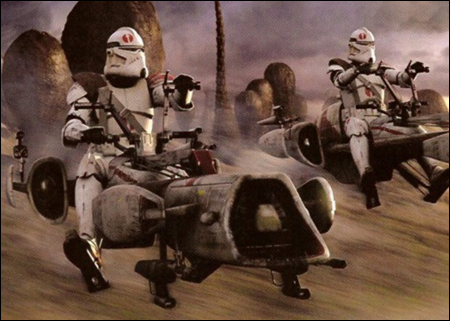 The Black Series 3¾" Wave 3