Star Wars Celebration
Four-day adult passes sold out within an hour, so if you want to go to Star Wars Celebration Anaheim, you might want to get 1 day passes to cover the days you want to go!
Check out some of the amazing custom cars, dubbed Road Squadron, on display just at the edge of the main convention center exhibit hall. 
It seems the prop builders from around the world outdo themselves every Celebration! This year was no exception as we were treated to a full-scale X-wing Fighter and a walk-through of the Millenium Falcon, just to name a few. Here's a look at many of the props and photo ops from around the main hall.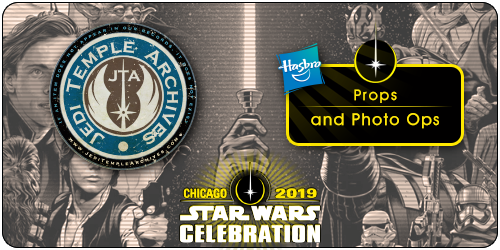 This year's theme at the Diorama Builders Workshop was the Battle of Scarif. Click through to check out some of the Day 5 build gallery images of this amazing and fun feature at Celebration!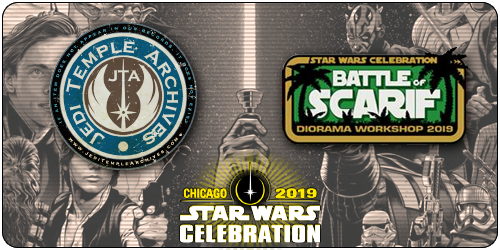 -Click HERE to return to the home page-