Columbia Sportswear
Columbia teased their latest Star Wars-inspired jacket release a few weeks back, and today they have revealed special-edition gear inspired by The Mandalorian: an adult and a child jacket. Click through for their full reveal and additional details. These go on sale on December 4th. The subtle Mando armor outlines built into the jacket are a nice touch.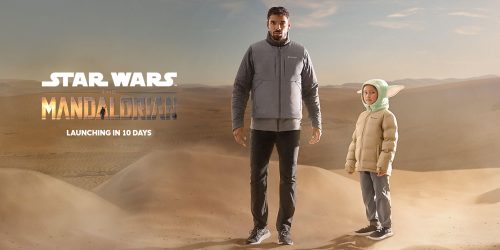 The next Columbia Star Wars collaboration will be The Mandalorian Themed. Click here for their teaser announcement page. 
Luke Skywalker fans looking for the ultimate collector's item can pick up one of 25 signed light side jackets signed by Mark Hamill with the message "May the Force be with you" starting Friday, Dec. 6. They can grab a jacket for $900 with all proceeds going to college access programs and scholarships selected by Hamill.  To purchase, fans can visit one of 4 Columbia-branded retail locations when doors open Friday –  New York, NY; Buena Vista, FL; Downtown Portland Flagship, OR; Minneapolis, MN; and Seattle, WA.
Columbia has released a new Star Wars jacket each holiday season for the past few years. This year, they are offering two choices: Dark Side or Light Side. These go on sale on December 6th, and they usually sell out in minutes. Good luck and happy hunting if you want one! Click through for complete details!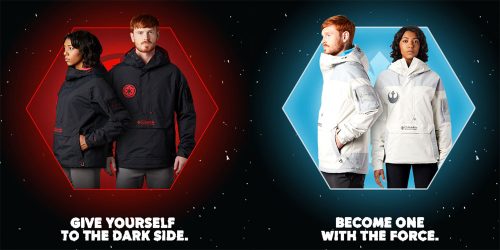 If you are on board for the next Columbia Star Wars themed jacked, they go on sale in just over an hour, so be ready because the last jackets sold out in minutes. Good luck! Click here and head to the countdown page!
Update: It's (of course) sold out online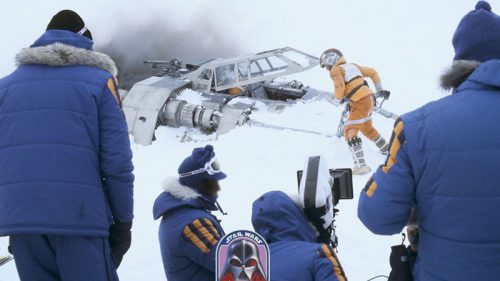 Vintage design meets modern technology in the limited edition Star Wars Empire™ Crew Parka, an officially-licensed jacket inspired by the coat worn by The Empire Strikes Back cast and crew while filming in sub-zero weather in Norway. Worthy of the ice planet Hoth, the waterproof-breathable shell with Omni-Heat™ thermal-reflective lining and 200g insulation will keep you as warm as a Wookiee. Authentic details include a bold blue design with security stripes, Star Wars patches, geographical filming coordinates in the lining, and a customizable nameplate on the chest pocket. Available online and in stores on December 7th. Click here for more details!
Columbia Sportswear and Star Wars are launching a new collection of jackets this week. The upcoming Echo Base collection features three premium, limited-edition jackets inspired by the three main characters from iconic film Star Wars: The Empire Strikes Back. Priced at $400, these high-performance jackets feature Columbia's industry-leading technologies to ensure that they stand up to the freezing conditions on planet Hoth, or other galaxies closer to home. (more….)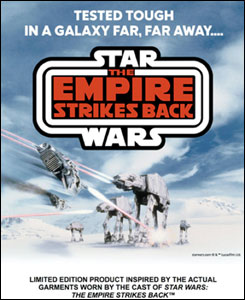 -Click HERE to return to the home page-