Collecting Clubs
The Georgia Alliance of Star Wars Collectors is hosting a Star Wars Virtual Social starting August 21st at 6:00 PM and running through August 23, 6:00 PM. There will be live panels with hobby enthusiasts and former Kenner employees, live podcasts throughout the weekend, room sales, game shows, charity raffles, and plenty of surprises. Stay tuned for the full schedule. Proceeds to benefit Children's Healthcare of Atlanta.
Check out the event page here and join the fun!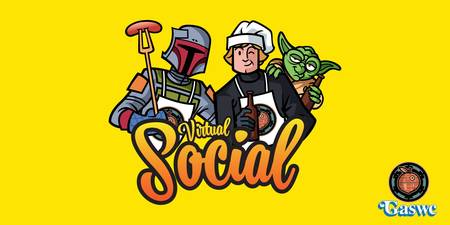 Check out the latest Charity Medallion from PSWCS.org! This year's medallion will debut at Star Wars Celebration Chicago and is a fantastic addition to their past coins. I own 6 of their coins and am looking forward to adding this one to the collection. Click through for details and their full press release for more information.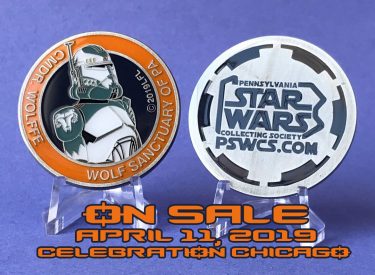 A new website just went live, called Hoardar. It's intended as a social media platform specifically for collectors. Instead of having many sub-groups of collectors, Hoardar brings together the entirety of the collecting community. It's a place to share photos of your collection, buy, sell, and trade with people in the "community of interesting things". Right now it is fresh out of beta, so I'm sure many updates will be coming! What are your thoughts on having a new platform for your  ̶h̶o̶a̶r̶d̶i̶n̶g̶  collecting? Let us know in the comments.
The Pennsylvania Star Wars Collecting Society (PSWCS) and The ARC of Pennsylvania have teamed up to produce Luke Skywalker charity medallions, which are now available to purchase. This exclusive collectible has a limited run, so be sure to get yours today. Each medallion is $12.50 shipped in the US (international shipping available) and all proceeds benefit The ARC of Pennsylvania.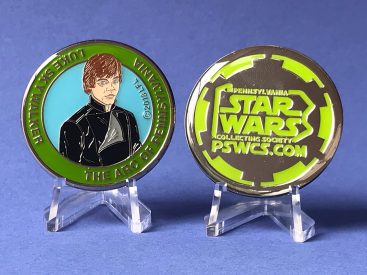 -Click HERE to return to the home page-