Apparel
DIFF Eyewear has released their Star Wars collection, with subtle nods to different characters around the Star Wars Universe. Click through to browse the collection. 
JTA reader and wife Darlene, AKA Mrs. Chuck has put together a book review of Star Wars: Knitting the Galaxy. Click through to check out her thoughts and what project she chose!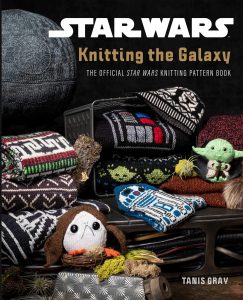 Starting at 12:01 EST On Friday (Tonight at midnight), the new Columbia Light Side and Dark Side Edition Challenger jackets go on sale. Click here for the launch page. There's even a countdown clock on the product page to let you know the exact time. You can check out our in-hand look at the Dark Side version right here.
Update: Some sizes are still available as of 6 AM.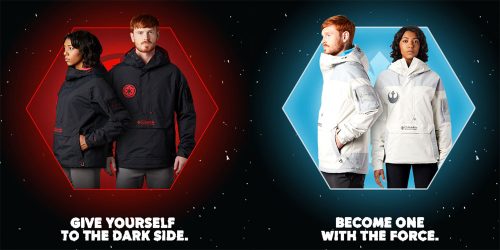 This year's Star Wars-themed Columbia jacket(s) officially goes on sale this Friday starting at 12:01am EST. The last few year's jackets have sold out FAST, so if you want one you'd better not wait! We had a chance to try out this year's Dark Side edition a little early. Click through for an in-hand look!
Make sure to stop by DesignByHumans.com to check out their extensive range of licensed Star Wars apparel, including the latest logo shirts from this year's big media events! I received my The Mandalorian shirt this week just in time to celebrate May the 4th! Now through May 5th (at 11:59 pm PST) use coupon code MT4 for 15% off Star Wars apparel!
-Click HERE to return to the home page-